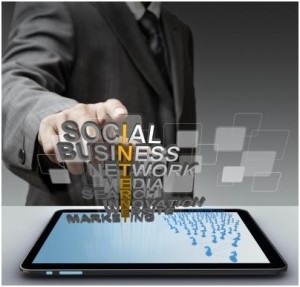 The Internet has made the world global village and in this age of advanced technology and internet, it is hard to imagine that how a business could run its operations efficiently without an Internet connection. High speed broadband and LTE technology has increasingly transformed the way people do work in office or at workplace for positive growth and development of their businesses. From internal/external communication to transmitting the vital business documents and information, companies and business organizations are using the internet. Business organizations and companies are using high speed internet to accelerate their business operations for enhance productivity and operational efficiency. With growing funds to increase broadband reach across America like the RDOF fund, it's important companies keep up.
Here are some reasons why the Internet is vital for businesses:
Ability to Communicate More Easily and Rapidly.
Whether it is the matter to interact with employees regarding different business related issues or connecting with the customers to respond their queries in real time, internet plays a vital role to make business communication easier and quicker. With help of the high speed internet, a business can interact with its overseas virtual teams successfully to discuss business relates tasks and issues for improved performance. Emails, social media platforms and chatbots are some reliable ways to interact with customers in a best possible way and all these can work well for you and your customers just because of the internet.
Information Sharing Made Faster.
Now there is no more need to write and send business documents or letters via mail because electronic mail (Email) can do it more speedily in a great way.  All types of business documents, letters and digital documents can easily be sent and received via internet even in real time to speed up business processes ultimately. Most of the companies are using latest business software solutions like web based computerized maintenance management software that can help facility managers and technicians to get necessary business details and information quickly to make maintenance operations more efficient. On another hand, a business can also gain necessary information and details regarding business related issues from internet by searching in Google.
Latest Marketing Approaches to Reach More Customers.
Internet or digital marketing has totally changed the way we market or promote products and services. It is also said by experts that businesses with strong online presence can get more customers than companies that are not promoting their services/products online. Business website, social media platforms, email marketing and PPC are some advanced marketing tactics that can help a business reach more clients and customers even all around the world.
New Customers.
Whether you are selling your products/services online or not, internet can be the best place for you to reach more target customers and offer your services/products to make them your regular customers. Social media platforms like Facebook and Twitter allow you to run marketing campaigns to help you target local market and grab the attention of customers around your hometown. For example, if you are offering maintenance services or just want your target audience know what is preventive maintenance, you can run ad campaign on Facebook by selecting your favorite or target territory. A business can also run PPC ads on different search engines like Google and Bing to get targeted clients and customers for their products. Local communities and forums are also another best way to get new customers for your business or company via internet.
Brand Awareness.
Brand awareness is something most vital that plays a vital role in business success and can benefit a business or company for a long while. Highly professionally designed business branding, website and social media profiles can help your existing and potential customers know more about your brand. Instead of text and image marketing, now you can now tell your story to the customers in a great way by making appealing and professional looking short videos that can be shared on your business website or other online platforms like YouTube, Facebook, Twitter and so on. In results, the more people will know about your brand, products and services to kick start fertile business relations with you.
24/7 Customer Support.
Now your customers can get their issues resolved in real time even without leaving their homes and it is only possible with latest mobile technology and high speed internet. They can contact a business or brand via live chat option on the business website, using mobile application of the business or via social media profiles without facing the barriers of location and time.