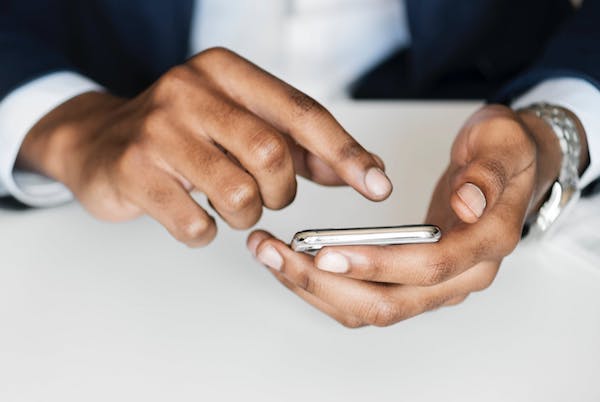 The olden times have changed, and so it is essential for any businesses to adapt to the latest technological developments quickly. Android apps and iPhone apps are taking the world by storm, and many smart thinking entrepreneurs utilize these mobile apps to improve their business further.
While you only expect big fish like YouTube and dominos to have a dedicated mobile app, it is becoming increasingly crucial for businesses of all sizes to own an app for their own. More and more small-sized and mid-sized business are moving forward to the mobile trend considering the effective mobile strategy, which is in many ways better than a mobile-friendly website.  Indeed, these days you can notice that many small businesses you interact with in daily Perhaps you are still not convinced that your business needs an app to consider that 90 percent of mobile users would instead use an app instead of visiting a website
Thankfully, we have put a list together to help you choose the best kinds of apps for your business.
1. E-commerce App
In today's fast growing world of e commerce, having apps for firms has its own undeniable merits for both the retailers and the customers. An app helps to expand the business into a global market while budgeting lesser than the offline business demands. Now M-commerce or mobile commerce is going to change the way. We provide a feature rich ready to launch custom shopping cart platform that offers extraordinary shopping experience and give you more control on your business. It is easy to customize so that you can begin in within five days.
2. Taxi dispatch solution
The need for technology in the taxi business has become a mandatory change. The demand for the best taxi dispatch software for business in increasing each day.  In addition, building an Uber-like App is not just done as a single platform instead of a set of 3 different products: two separate apps for driver and passenger as well as an admin dashboard.
3. Grocery App
The style of purchasing groceries have changed, and they are delivered to the customer's doorstep now. With a grocery delivery app customer can explore the no. of products through advanced search easily, which can avoid going to a crowded place and standing there for a long queue. It provides a more customer friendly and secure mechanism for placing the orders. It also is a better way of generating revenues.
4. Classified App
This app gives you a fantastic experience in Buying and Selling goods. With this app, you can sell or buy anything from your properties to your home appliances. It can help you find your desired job, matrimonial, events or even education related stuff. You can find anything you need in one single apps according to your needs. It can be anything from B2B, B2C, C2C.
5. Doctor appointment app
The medical science has advanced dramatically ad the healthcare industry is further establishing its foot on the highest level. The medical apps have brought a rapid acceleration to make the lives of people easy to offer them the best in class services. This app helps you to instantly find a doctor near your location, read the consulting reviews, book the appointment at any time.
6. E-wallet app
This financial instrument allows individuals and businesses to send or receive money via mobile devices. This app is a type of ecommerce model that is developed with mobile devices. With a payment app, companies can collaborate with other businesses, and local merchants sections make the transaction very effectively. This app turns any mobile device into e-wallet and makes it ready to pay both online and offline.
Mobile apps can provide many benefits to almost all businesses. Any business should thrive for development and stay tuned to the latest technologies and respond to innovations that make it more efficient, and mobile app development can effectively assist in achieving these goals.