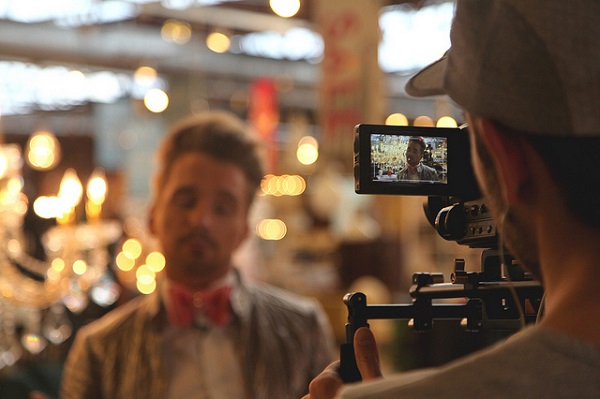 Today, starting your own business has never been easier. Whether you've been working shifts or working in a 9-5 office job for years, if you're getting tired of commuting to and from your workplace every day and doing a job laid out for you by somebody else, running your own business from the comfort of your own home or office can be a very alluring idea. With more companies and consumers buying products and services online than ever before, starting your own company and being successful with it is becoming a reality for more and more people.
Here are some great, profitable small business ideas to consider starting in 2019.
#1. Digital Marketing.
Making an impact with a strong online presence has never been more essential than it is for companies today. Without the ability to make a great impact online, it can be even more difficult for today's businesses to make an offline impact on their potential customers and draw the numbers in. Thanks to several great advancements in today's modern technology, customers are coming away from the high street and turning to the internet, apps, and social media to find the brands and businesses that they like and connect with. Connecting with potential customers online requires a strong digital marketing campaign, but the good news for aspiring business owners is that many entrepreneurs will outsource this task due to the sheer amount of work needed to succeed. Whether you have a background in online marketing or are willing to put the time in to learn, this could be the perfect idea for your business.  Consider a loan for your business if you do not have the funds needed to start up this business idea.
#2. E-Commerce.
With more and more people turning to the internet when it comes to buying the products that they need, there's never been a better time to start your own e-commerce business. When it comes to running an online shop, there is certainly a huge amount of options that you might want to consider. Whether you're selling fashion and beauty items, providing office equipment to other business owners or selling hand-made gifts and trinkets, there's certainly a market for almost anything that you might want to sell online. Get started today with a reputable e-commerce platform; this is the perfect business idea to start from home and gradually expand. Thanks to drop-shipping, you can now have the products that you sell sent straight from the manufacturer to your customers, allowing you to skip buying and holding stock.
#3. Content Creation.
Today, there's a huge amount of content out there, but this doesn't stop businesses from needing even more. In fact, contributing fresh content is very much essential to good SEO practice, which is why any business wanting to succeed will always be uploading new blog posts, infographics, videos, and more content to help their customers get all the information that they need. Written content is absolutely necessary online; bloggers need posts, e-commerce websites need product description, and even standard brochure sites will certainly need some kind of 'about us' page, and other information to provide to their customers. If you're good with words, why not read here and think about starting a content creation agency in 2019?
#4. Filmmaking and Video Creation.
If you have a talent for creating short films or animated movies, this could be a great hobby to turn into a profitable business idea. Whether you want to get involved with producing feature films and television shows or prefer to market your skills to the marketing industry, video has gotten bigger and bigger in recent times. Although it's been used for decades in the form of television advertisements, video marketing has become increasingly more important in the business world in recent years, thanks to YouTube and social media videos being some of the most consumed content. Attention-grabbing videos are more in demand than ever before, so this could be a hugely profitable business idea for anybody with the right skills.
#5. Personalized and Handmade Products.
Anybody who is artistic and creative can make a great living from creating and selling their own products, either online or on the high street. Today, there are several amazing platforms that you can use to sell your hand-crafted goods that many people are willing to buy, with unique, one-of-a-kind gifts growing rapidly in popularity. For example, you'll find many Etsy sellers who make money with handmade items such as refurbished furniture, hand-crafted clothing and jewelry, art prints, customized gaming accessories, greeting cards and much more. Photo gifts are also a wonderful, personalized idea that never loses popularity. If you enjoy creating items that are personal to the buyer, you could have great luck pursuing this as a business idea.
Are you planning to start a business in 2019? Let us know in the comments.