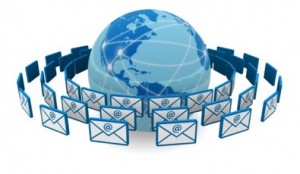 Cold emailing is a challenge, and anyone's who's tried email outreach as part of their marketing strategy knows this well. You don't have any relationship with the person you're emailing at all, and unlike an interaction where you're face-to-face, you're not getting that feedback and those cues that could lead you to change your approach.
With that being said, cold emailing can be effective. For a lot of startups, a few cold emails have made a world of difference in a multitude of ways.
The following are some tools that can help you manage and send more successful cold emails, regardless of your specific goals or objectives for doing so.
GMass.
GMass is an excellent Chrome extension, even if you're not doing a lot of cold emailing. According to the creators of the tool, it's used by employees of some of the world's top companies including Google, Twitter, and LinkedIn.
With the GMass extension, there are features that include the ability to send mail merge campaigns and set up automated follow-up emails. Emails can be sent as entirely new messages, or they can be sent as replies to the last conversation you shared with a recipient.
Users can connect to Google Sheets, and track their open and clicks, as well as creating segmented email lists based on search results. Maybe the best part of all of this is the fact that it's done directly inside Gmail.
ArtofEmails.
ArtofEmails is simple in that it provides email templates that you can download directly from the website. These email templates are specifically cold email and sales email templates that have, according to the company, been proven to help get new customers.
Specific templates include link building, sales follow-ups, fundraising emails, of course, the cold emails, partnering with influencers, and onboarding emails. There are also useful guides you can access such as a step-by-step cold email guide, and a guide to showing you how you can find any email address.
Traackr.
Tracckr is a tool aimed at reaching influencers. Tracckr helps users manage influencer discovery, management, and analytics all in one place.
Some of the things Tracckr can do includes allowing users to upload influencers so that data is managed in one place, assign ownership across multiple brands, keep track of conversations and determine when real influence is occurring.
According to users of Traackr, the tool also helps save time because it's easier to identify the right influencers for a brand and then manage their activity after that.
Overall, you can see what works versus what doesn't so you can make changes, and it organizes all things related to outreach and influencers, so it's not scattered across multiple places.
Pitchbox.
Pitchbox is another tool for influencer outreach. With Pitchbox, brands, agencies, and publishers can promote content, and it's used by Skyscanner, Dow, and FreshBooks among others.
Pitchbox boasts prospecting profiles and intuitive keyword searches so that it's easy to find influencers very quickly. There is also an integration with leading SEO tools, helping make sure users of Pitchbox are linked with authoritative publishers.
Klear.
Klear is an influencer marketing tool with an in-depth influencer database. It supports all the main social networks which include Instagram, Facebook, and YouTube. The database also includes bloggers. The design of the platform allows it to overlook fake followers and inactive accounts, so you're not being sidetracked by vanity metrics.
There are more than 900 million profiles indexed into tens of thousands of topics. There are ways to search by audience demographics which include geography, interests, age, genders, sponsored and more.
The filters are highly detailed so that you can look only at targeted search results that are going to be relevant for you. You can choose influence levels—for example, do you want celebrity-level influencers, or do you just want someone who's an authority in their niche?
Close.io.
Close.io is unique from some of the other tools on this list. It's a sales workflow option that reduces the amount of data entry required. Close.io integrates with Salesforce Desk, Helpscout, Zendesk, and others.
This CRM lets users manage their entire workflow including calls, voicemails, and tasks all in one place. It provides a highly visible, centralized location for sales activities. There is also an inbox that's designed to show the tasks that most need attention. Once they're completed, they're gone from the list. Everything done within the Close.io platform is synced in the inbox.
The timeline view is another unique feature of Close.io. With this, users can access everything throughout the entire sales process, and everyone on the team can get that sense of transparency.