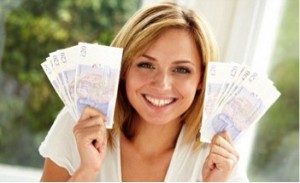 While thinking about new business ideas, passion can be an ideal keystone for beginners. Your enthusiasm must not make you blind. It is essential to do some hard work to understand your passion. Evaluate your actual skills before turning your passion into a career.
For instance, if you are passionate to play guitar, what are your strengths in this marketplace? If you can play guitar, you can perform in events or start your academy to teach others. A person who can repair guitars can start his repair shop.
You can evaluate your contribution to the industry. Try to find out your uniqueness that can help you to earn money. If you can cook food, you can start a food restaurant. If you have a passion for writing, and if you are asking yourself that how can I write my essay then you better have some following ideas in mind:
Brainstorm Some Ways to Monetize Every Passion.
You have to think about different ways that can help you to make money. Here are some methods to earn money:
Sell actual products, such as run an online store or sell furniture, clothing or jewelry
You can film videos, write books or start blogging to share your knowledge. With sponsors, subscribers and affiliate links, you can earn a right amount of money. For instance, you can run a YouTube channel to share recipes, tutorials or other informational content.
You can work as a consultant to give your advice on different things, such as gardening to accounting.
You can become an investor to offer financial support to business.
The invention of software or a gadget can help you to increase the convenience in the life of people. In this situation, you can earn a right amount of money.
You can build an event around a passion, such as community or festival organization.
Finding methods to maintain or preserve items that people enjoy, such as tailor or alternation shops for fashion lovers.
Don't Become a Perfectionist.
If you have some skills or experience to offer, you will always have some room to learn new things. For instance, owner of a guitar shop can repair acoustic guitars, but he has to work on electric guitars. You can't start a business before mastering your craft. After starting your business, you must refine your skills during your journey.
Look Beyond Your Comfort Zone.
If you want to start a business, you must step away from your specific comfort zone. You may feel shy while speaking in public. It is essential to deal with this fear by creating instructional videos on YouTube.
Fun Should be a Priority.
You may find it difficult to manage your passion while growing your legitimate business. Love and joy must be your priority. Your branding and policies must reflect your product and ideas. It is essential to building your skills. Overcome roadblocks that can affect your dreams. Try to overcome possible obstacles that come in the path of your business.