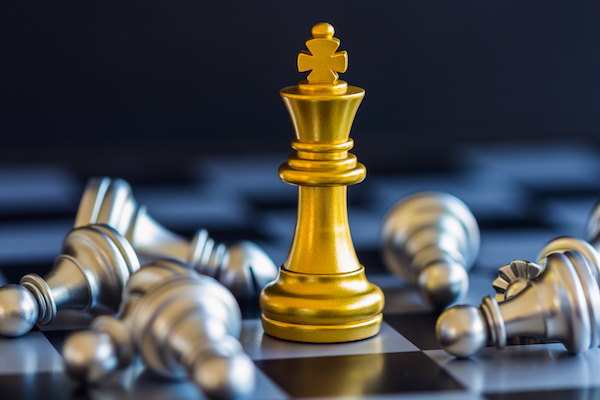 Surely every business owner should want to be as successful as possible as quickly as possible? After all, what's the point of starting your own company if not to make a bunch of money and enjoy the fruits of your labor? True, it's better to run a profitable business than to struggle with a failing one; still, when companies experience success they often encounter a whole new rash of problems that their staff may not be able to cope with. Indeed, fleeting "success" can occasionally prove a poisoned chalice and prevent a business from flourishing in the long run.
Here then are four reasons a company can go from top of the mountain to the depths of despair – and how you can avoid the same fate at your operation:
Loss of Key Personnel. 
It's never a good thing to lose important staff members. Nevertheless, businesses are often most vulnerable to "poaching" after a period of noteworthy success. Remember, there's always a bigger company looking to syphon away your best and brightest stars. As such, it's critical for entrepreneurs to plan ahead and work to keep their best employees happy through team building exercises and other methods. You don't want your ace employees jumping ship because they feel underappreciated.
Rapid Expansion.
Ambitious business owners will no doubt attempt to capitalize on financial windfalls by investing in their company's future. And while that's a wise idea, it's also important to keep some powder dry in case of an emergency. Putting all of your eggs in one basket or placing too much faith in positive projections can sometimes lead business owners to expand their operation too quickly. Don't ever rush to follow up on a seemingly profitable opportunity without doing your homework first because it could end up costing you big time.
Stiffer Competition.
Any time your business moves up a level it will have to compete with bigger, more lucrative entities. It's never easy to suddenly find yourself a small fish in a big pond, and the adjustment may prove too much for some unprepared companies.
Missing the Details. 
It's so easy to get swept up in your own success that you lose sight of the small, yet important aspects of your business. Resist the temptation to plan too far ahead and instead stay dedicated to the principles that helped you reach your current status. No, it may not be glamorous to continue performing maintenance on your site or managing your PPC accounts, but nondescript actions like these will protect your business from stagnating.
The Bottom Line.
Of course, success in business is always a relative term. But whether you've just launched a profitable marketing campaign around reaction tubes, or landed a front-page feature with Rolling Stone, it's imperative you don't let your triumphs distract you from what really matters.