Lessons Learned On The Open Road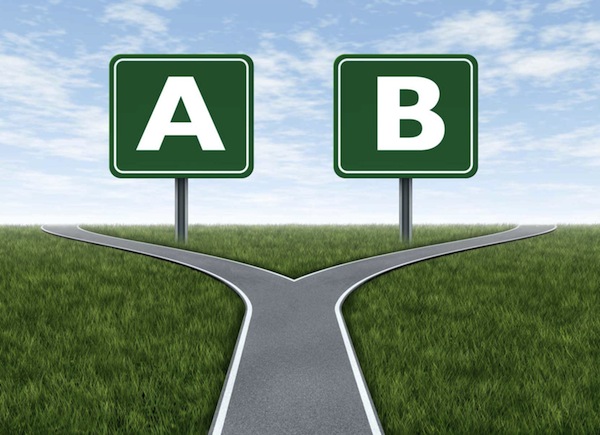 by Marshall Chesrown, CEO of RumbleOn 
The world around us is buzzing with innovation. Every day that you turn on the news, grab a magazine or scroll through a social media feed, you see entrepreneurs who are trying to disrupt a current business model and push it into something bigger and better.
While their subject matter or industries may vary, one thing that rings true is that each project came from an individual who said, "here's a great idea. I'm going to make it happen." Now, when looking at the larger picture, you'll start to see an important, but unfortunate trend: nine out of 10 startups fail. The good news is that failure isn't forever; successful entrepreneurs have failed many, many times and found a way to pick themselves back up. To that point, Chip Heath, author of Switch, claims, "Failing is often the best way to learn, and because of that, early failure is a kind of necessary investment."
As someone who has seen my share of immense challenges, both personal and in business, here are the lessons I've learned along the way. 
Every Current Process Has A Problem.

Innovators take note of the world around them. They are keenly aware of the processes in place, and even more so the challenges and frustrations of consumers. These people aren't dwelling on the negative, they're tapping into the need to push something forward. Not sure where to look? Focus on people, not things. For example, In a survey by Edelman, nine in 10 customers say innovation needs to impact society.
With my role at RumbleOn, we felt there was a better way for real people to buy and sell powersport vehicles than hauling their motorcycle to the front yard for passersby. This proves the point that entrepreneurialism is a mindset, not a gift granted to a select few. We all have the potential to shake things up if we open our eyes and ears to the voices around us.
Do Not Let the Success of Others Shake You.
Think of the most successful person you know. Did they go to college? While most people may make assumptions that business owners found stepping stones from their college degree, less than 40 percent of business owners have a bachelor's degree or higher.
I'm someone that never went to college, nor have I ever considered myself the smartest person in the room. To anyone with the same background, know that you can succeed and thrive by being the hardest worker in the room. Some people are handed things in life, and yes, that might give them a step up over you, but know that you can climb just as fast and far if you are diligent, patient and bold.  
Step Out of Your Office and Connect With Others.
If you are dedicated to building up the success of your business, you'll be spending countless hours cooped up in your office. While not the most glamorous part of the endeavor, this is where the rubber meets the road. Balancing the scale might be a difficult task, but don't forget to level yourself out by connecting and investing in time with others.
This could be a scenario where you mentor a younger entrepreneur, or where you seek mentorship yourself. You might be the CEO, but you're not alone. While there may be plenty of voices trying to hinder your efforts, you must make an effort to hear from those who can build you up or allow you to identify the strengths within yourself.
Some Cliches Are Tried-and-True.
I know you've heard the cliche: "don't put all your eggs in one basket." While some may shake off this advice, claiming they've heard it all before, know that this guidance comes from a place of wisdom.
As a seasoned entrepreneur, I've experienced rapid, thrilling development and watched it come crashing down. This is a situation that many will witness, and if you can weather the storm, it will make you stronger and smarter. For all entrepreneurs starting out, know that it's great to be excited about what you do, but take care of yourself and your passions in the process.
With over 35 years of experience in the automotive retail sector, Marshall Chesrown has served as Chief Executive Officer and Chairman of RumbleOn since October 24, 2016. Chesrown has built numerous businesses from the ground up, including the highly successful online vehicle marketplaces Vroom and RumbleOn.

This is an article contributed to Young Upstarts and published or republished here with permission. All rights of this work belong to the authors named in the article above.