by Victoria Treyger, CMO of Kabbage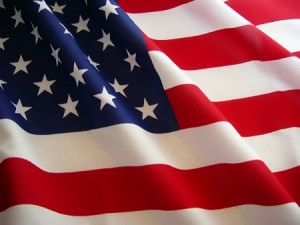 What is the American Dream? The answers are as many as those in pursuit to achieve it, though the general notion is always connected to achieving more for one's self, regardless of the societal or economic class into which someone were born — a promised opportunity to earn upward mobility.
However, regardless of the choice of pursuit, simply choosing to build something on your own requires sacrifice, risk-taking and hard work.
In a recent study, my company, Kabbage, found 85 percent of small business owners believe they have achieved the American Dream. We surveyed more than 1,000 small businesses of varying ages, across different categories and industries from hospitality and restaurants to construction and accounting, retail, and more.
With more than 29.6 million small businesses in the United States, it's indicative that many today enjoy the fulfillment of reaching this goal, and Robert Miller is now one of them. After working as a composer and music adviser in the commercial industry for 26 years, he took the next step and founded ScreenSound Alliance in 2016.
The company gathers talented composers from around the world to collaborate on original music for media, from commercials, TV, film and more. Today, he's not only successfully running his business – but expanding it. With the help of working capital, he's recently grown by more than 20 percent and he's aiming to double his billings by the end of the year. Robert says, "talking and learning about business is something creative people need to do more."
Our survey also revealed that small business owners wish their children pursue the same entrepreneurial life.
The Kabbage findings revealed 84-percent of small business owners hope their children one day become business owners. It's a goal we hope our youngest generation pursue and established the site www.futuresmallbusinessowner.com to provide encouragement. Here are the top three responses business owners wish this for their children:
38 percent said it's because they want their children to turn their passion into a career.
24 percent said it's because being their own boss allows them to control their schedule.
22 percent said it's because starting and building a company is rewarding.
In 2015 Tony Hernandez left his corporate career to open Cienfuegos Cuban Café in Simi Valley, California, inspired by the restaurant his father ran in the 1980s—a Cuban immigrant who came to America in search for a better life. He said he always knew he would follow in his father's footsteps.
He started by building a following from his presence at farmers' markets, street festivals and on social media. Daily sales quickly jumped from $400 to $5,000 and he took the next step by opening the brick-and-mortar location.
Tony surpassed his first-year business projections and in the past two months, he's continued to break sales records. In the coming year, Tony hopes to expand Cienfuegos' catering services, and eventually step back from day-to-day operations to focus on growth. But achieving the dream of success hasn't been easy.
"Don't underestimate how much capital you need to start and grow your business," Tony advises. "Whatever funding you think you need, try to secure double," he says.
Even the most savvy and successful entrepreneurs need extra capital to fuel their business. Capital is the oxygen of business, and if achieving the American Dream is building your own company, it's crucial that you understand the role funding can play in growing a business.
Here are a few steps to take before securing capital:
Research Lending Options.
Doing research on the types of funding (traditional vs. alternative) that is available to your small business can be an extremely helpful first step. This way you can familiarize yourself with the types of institutions that work with businesses in your industry as well as the types of working capital options available, whether it be an ongoing line of credit or a single term loan.
Know How The Funding Will Drive ROI.
Write a detailed cash flow plan that explains what your bottom line is now, what it will be at least one year from now and how the capital will provide you a return. This plan will contain your profit and loss projections for the next 12 months, so be sure to be detailed and explain your projected losses. Try to follow the industry standards when writing your projection of your profits and losses. This way when you secure capital you know exactly how it can benefit your business.
Outline Your Loan Repayment Plan.
Clearly understand the total cost of capital before you take a loan from any lender. Know the cents-to-the-dollar amount it will take to repay the loan, understand the fee structure and all repayment terms before you agree. You should have a clear and realistic loan repayment plan in mind. This way, there are no surprises. You've selected the best partner, you know how the money will propel your business and have an action plan to pay it back.
It's encouraging to see so many small business owners value the hustle and hard work it took to achieve the American Dream. Even more heartwarming to know they want the same for their children.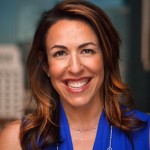 Victoria Treyger is an innovative marketing leader focused on driving growth for revolutionary companies. She's the CMO of Kabbage, which pioneered the first financial services data and technology platform to provide fully automated small business loans. Kabbage has grown to become the #1 online provider of business working capital and is a Forbes Top 100 Most Promising Company.