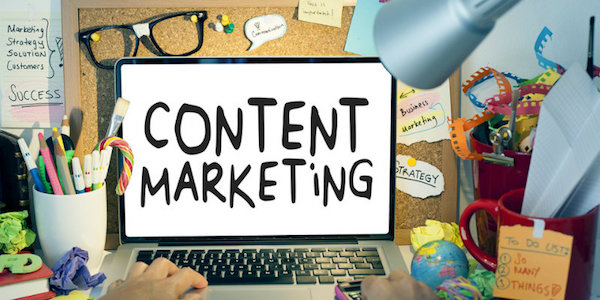 by Gary Nissim, Managing Director at Indago Digital
Content marketing is no easy feat and obtaining results from it usually demands an equally straining effort. Executing a killer content strategy not only requires time, resources and management, it's also likely to consistently eat away at that smaller, start-up budget. You have your digital tool subscriptions and then of course there's the never-ending outsourcing of skills entrepreneurs don't have their grasp tightened on just yet.
Start-ups will easily dismiss this with the misconception that only bigger businesses with bigger resources can reap the greatest benefits from content marketing. What if that's all an illusion? What if I said start-ups can execute a well-crafted content strategy and realistically strive for the same results too?
Let's dig into these 'what if's.
1. PR Outreach.
Content and PR outreach involves reaching out to different sites, publications and blogs in hopes of getting content written by you, published. Content marketing rewards are usually two-fold: brand exposure and SEO benefits. The more content you market on your behalf, the more exposure you'll receive. However, scoring a backlink and its SEO benefits is often at the heart of content contribution. A backlink is a link placed on a site which re-directs to your website. The more backlinks your site has from higher quality websites, the more domain authority your site gets. Domain authority is a search engine's (like Google's) way of attributing value to your site to scale it up those SERPs.
To reap those rewards, you need to first get the content placed. This means, scouring Google for industry publications then pitching content ideas to them.
Yes, it's the daunting part and therefore it's easy to take lazy routes. For example, you may find yourself e-mailing publications while the alternative of a phone call may seem more time-consuming. E-mails are great, and some publications will only accept e-mails. But if the option is present, calling and giving your content placement prospects the personal touch will ultimately yield a greater chance of publishing. If you already have a sales gene, that's great. If not, this will nurture your salesmanship.
It's a common content marketing tactic to create the product first then pitch it around. So, why's this step first? Doing your outreach to gauge interest and demand prior writing the content will save you time and money. And it's likely that as a start-up you won't have much of either, so conserve where you can. A tip: pitch around a few potential topics by examining other articles on their site first and attach examples of your work that resonate with them.
2. Content really is king.
So, you have a publication on the hook, they dig a topic you pitched and you're staring at a blank Word document with nothing but your topic. 'Content is king'. Heard that one before? It's true. Great content is good, greater content is better. But how exactly can you pen excellent content?
Keep this list below as a checklist. If your finished product ticks most from these criteria, you're certainly on your way to a great piece.
Relevancy & value: Know your audience. Try to gauge the readers' interests based on the type of site the article will be placed on. If your audience can walk away with key-learnings they wouldn't find elsewhere, the article has done its job.
Research: Dig into other articles around your topic and see how you can make yours unique. Don't be afraid to sprinkle in some interesting statistics or quotes to get your audience thinking.
Thought-leadership: Offer unique findings and industry insights within the article. By doing so, not only will it increase brand awareness but also position you as an authoritative, industry influencer.
Evergreen: If an article is evergreen, it has qualities which keep the key-takeaways relevant over an extended period. If your content is as relevant at a later stage as it is now, it has evergreen qualities.
Perhaps, the best tip for overcoming creative blocks in writing killer content is to not actually 'write'. Be yourself and the article will flow much smoother – like a conversation. Once your ideas are pat down on paper, feel free to sneak those hyperlinks in and match the tonality to the placement site's.
Eventually, the polished iteration shouldn't need re-pitching. If you believe your final 'product' is a testament to itself, then it should 'sell' itself. Remember to keep your published works as examples of your future work – start building that portfolio.
3. Think long-term relationships.
Getting your article published doesn't mean that your ties with the publication end there. Just like start-up networking, building connections at earlier stages can only help exposure and sales in the long-run. Similarly, getting that early start with content marketing can put you ahead by miles. Third-party connections such as journalists and bloggers are always trustworthy endorsers due to their reputed nature within the industry. Therefore, nurturing a relationship with them is invaluable as they can endorse your brand without the hard sell.
Many of your competitors may prioritise industry relations for a later stage. By the time they kick-off their industry influencer PR, you would have long established relationships with them already. Planting the seed for competitive advantage will ease out any of your future content placements while strengthening your industry relations.
4. Articles and beyond.
Ultimately consider the end-game, Brand exposure and link-building. While articles are a great medium for relaying thoughts and ideas, your innovativeness can also shine through different content types. While some sites will find value in articles and contributed blog posts, some may find value in different types of content. A few of these being e-books, infographics and industry collateral.
The checklist provided in point three above, should still be marked-off when evaluating your final product. The key criteria here however should be research. To make your content valuable it should provide unique insights unobtainable anywhere else. While sites such as Statista provide quantitative research, fresh qualitative research can be harder. Think outside the box and examine industry news sites and scholarly articles to identify trends which no-one picked up on.
Once you know the type of content you want to generate and what it will encompass, don't shy away from free tools. Agreeably, paid digital marketing tools hold more features but the free alternatives such as Canva's infographic generator and e-book creator are just as effective on a budget.
Depending on the type of content, these may require more effort, time and therefore take longer to generate. However, having different types of collateral in your content arsenal will ultimately help you relate with a wider audience.
5. Streamline your processes.
With these tips now in your arsenal, all that's needed is the utility belt. Without the right processes and systems however, it's a set-up for low results. This brings us to the summation of this guide and perhaps its core: proper execution.
Site sourcing: Before starting any content pitching, it's imperative you source sites that accept guest-contributions at all. Sites which accept guest-posts will usually have a page, hosting contributor guidelines. These guidelines specify editorial recommendations such as word count, content tonality and the likes. Spend some time sourcing such sites that you believe would benefit from what you have to say.
Outreach management: List your prospects and build a database to track outreach progress. No, you don't need to buy that fancy CRM – Google Sheets will do. Google Suite does have a fee but ultimately, it's a tool you'll use for more than PR. You can allocate columns towards key information such as contact e-mail, phone number, your contact's name, title and more. Adding a column that labels the progress of each prospect will indicate how the campaign is progressing.   
Get into your rhythm: There needs to be a flow between the moment you start sourcing sites and winning a placement. Have some e-mail templates and intriguing topics on hand to save time. Phone-call scripts are handy in a sales-environment but it's not ideal to sound like a telemarketer from the get-go. Instead, have a list of bullet-points at the ready so you don't miss disclosing any key points. Know what works best for you and maintain.
Keep tabs on competitors: Learn how other key industry players are marketing content. A cost-effective method of doing so is analysing competitor backlinks. Free tools such as the Moz Backlink checker and Monitor Backlinks will list a site's backlinks. You can inspect these links and gauge the type of content they've contributed and how they achieved the backlink.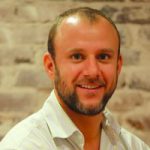 Gary Nissim is Managing Director at Indago Digital, a marketing agency that specialises in running acquisition campaigns and the channels that drive low-cost conversions. He is a digital marketing specialist with 13 years' experience in a diverse range of channels and services. Gary is passionate about search marketing and believes that all digital marketing techniques should have a foundation in search.