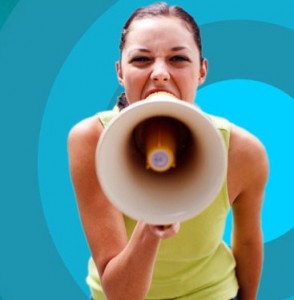 When you're first setting on your start-up journey, one of the key challenges is going to be making a mark in the market. Your business planning should have thrown up how many competitors you have working against you and what they're offering, so hopefully you have adapted your approach to give clients something unique, a reason to want to come to you.
But you must find ways to reach them. You need to spread the word about what it is that makes your company so good at what it offers.
Here are some ideas for making your startup stand-out.
Make yourself heard.
What's your marketing and sales strategy? How exactly are you going to reach your potential customers, the very people who will make or break your business? If you have the funds available, you should invest in a member of staff who has the experience and know how to get your business's voice heard.
Marketing comes in all shapes and sizes, but you should certainly be looking to capitalize on all the digital options at your fingertips. This includes having an easy-to-navigate, funky website which really puts your products and/or services out there. Load it up with stunning visuals, stills and videos and make it easy for visitors to reach out to you for more information. You may also want to include a secure online payment facility feature. To get your site noticed on the crowded internet, have a look at search engine optimization (SEO) tools too.
Depending on your type of business, you may also want to organize some sort of launch event for your start-up to create interest. It could be drinks and canapes at your offices, or you could hire a facility at a local hotel or conference center.
Win awards.
Another approach some companies adopt to getting themselves noticed is running for awards or industry accolades. You could be in the running for anything from great customer care to the most innovative start-up. Or you could be praised for excellent green credentials, caring for the environment. The kind of recognition that can be achieved through making your business efficient and sustainable with things like use of power.
Have a USP.
Stand out by having a unique selling point, one that will impress prospective employees and customers alike. For instance, could you be known for being environmentally friendly? If so, you can implement green practices within your company. If you have a workshop or storage area, for example, check out the most energy-efficient lighting options, such as LED high bay lighting from companies such as SOMPOR, when you're kitting it out.
You can also recycle, donate money (if it's possible) to a charity and even choose green web hosting as opposed to the usual web hosting most companies use.
Look after your clients.
Then there's the good old-fashioned way of standing out in industry – providing excellent customer service. As a start-up, you'll want to rely on some positive word-of-mouth recommendations and this will come when you start delivering a high standard of care. Go the extra distance, overcome challenges calmly and look after your clients every step of the way. You will find it goes a long way in helping you to build a successful start-up.