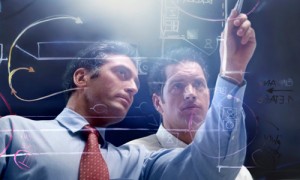 In the modern business world, small business owners have to cover a lot of ground. Indeed, the most ardent entrepreneurs often work much more than the common forty hours per week the average professional typically puts in. What's more, launching a startup from scratch requires even more dedication and commitment. There are so many things to consider when starting a new business, and keeping track of it all can be a massive strain for even for the most organized business owners.
While money won't solve all your problems, these four smart investments will help you get your business off on the right foot, though. Check them out here:
Digital Advertising & Content.
Just because your business is small, it doesn't mean you can't make an impact online. In fact, the internet has helped level the playing field between large and small companies. After all, it doesn't matter if your company has 10 employees or a thousand –– in the eyes of a search engine, all business websites are on an equal footing in that sense. As such, it's a wise play to invest some startup money in an online advertising campaign. Plus, if you want to adopt a long-term approach, it's always a solid idea to blog regularly on your website. A well-maintained blog won't just help you draw in leads, but it will also boost your online visibility.
Logistics. 
Plain and simple, new businesses can't afford to make internal mistakes. If you've struggled to fulfill orders or shipments placed from an ecommerce store attached to your site, it may be time to consider outsourcing some of your logistical tasks. This is especially apt if your team is feeling overworked. Logistical assignments require a keen eye and patience –– something stressed-out employees tend to lack.
Industry-Specific Tech.
Thanks to the advances in modern technology, most businesses can identify tech-based solutions that were designed solely for companies in their industry. Don't get stuck with a cookie-cutter software or upgrade when there are better, more industry-appropriate options. Whether you're looking for a point of sale for pharmacies, or a phone system for a recruitment firm, know that you'll likely be able to locate a tech product that benefits your business with a little digging.
Facade Renovation.
Though we live in an increasingly digital world, how your building looks from the outside can have a massive effect on how clients, customers, and competitors view your operation as a whole. If your facade is dirty or uninspiring, consider budgeting some cash to give it a cleaning/renovation. Lastly, a vibrant, inviting sign could do wonders for a new business as well –– so don't hesitate to invest in a new one if need be.