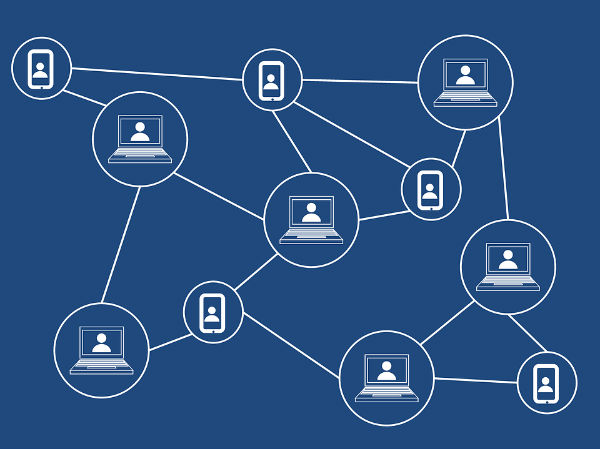 Terminology such as blockchain technology and cryptocurrency have found their way into the mainstream media in recent years, with the phrase "bitcoin price" becoming one of the most popular searches on Google in 2017.
Despite such exposure – and huge financial investment from big businesses such as of JP Morgan Chase and Microsoft – the majority of the general public still aren't aware of how exactly blockchain technology works. Perhaps more importantly, they haven't yet learned how it could benefit them.
That's all set to change over the course of the next couple of years, and to prove it, we've come up with a list of reasons why you shouldn't ignore the technology.
1. Other Companies are Hiring Blockchain Experts.
There are currently 14 jobs openings for every one blockchain developer, according to the technology news website TechCrunch. To put that into some kind of perspective, jobs related to blockchain are popping up at such a rate that is has become the second-fastest growing industry in the current labor market.
Those figures are backed up by the freelance employment website Upwork, who recently revealed how freelancers with blockchain skills were second only to those with a knowledge of robotics in a list of the 20 most desirable job skills. The website has also seen demand in the area spike by 6,000% in the last 12 months alone, suggesting that companies both big and small are starting to invest in a future where blockchain technology is front and center of all transactions.
2. Customers are Serious About Privacy.
News of data breaches and misuses of customer information have become a common occurrence in recent years. The most famous example is perhaps Facebook's Cambridge Analytica scandal, which resulted in the tech giant not only losing customers in Europe for the first time but also $119 billion of its stock market value.
Privacy, therefore, has become big business, and this is an area in which blockchain excels. With the technology, users don't have to share their bank card details with every website they make a purchase through. Instead, they can simply store their virtual wallet in one protected space and use it to make secure transactions directly to retailers.
3. It Will Allow for Better Targeting of Consumers.
It's estimated that over $7 billion per year is lost as a result of digital advertising fraud. Marketing companies are known to use bots or hire "clickers" to inflate online advertising statistics as a way of charging higher rates to businesses for their services.
Thankfully, blockchain marketing has the potential to eliminate the risk of such fraud altogether. As every blockchain transaction chain is encrypted and transparent, companies will have the ability to measure whether or not the person viewing their ad is one they have targeted. This also means companies could potentially cut out middlemen and reach their audiences directly, helping to save money and producing better results.
Finally…
Blockchain technology is still in its infancy. There is still massive potential for businesses to gain a competitive edge over their competitors by learning all there is to know about the technology before it becomes widespread.