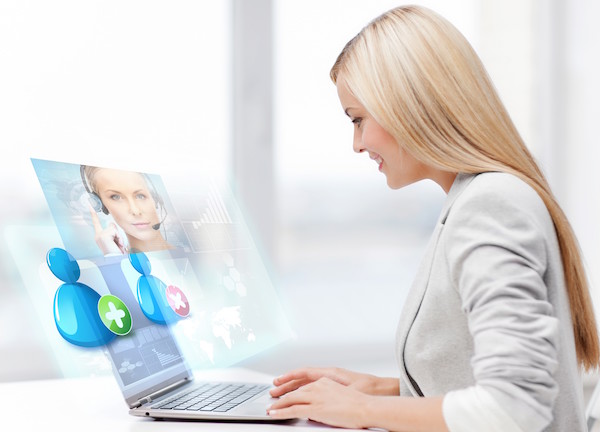 You may have recently decided to start a business, or perhaps have been in operation for a few years now. As a result, you're likely reading this because you're seeking ways to improve your business. One of the focal points of every business is communication, so when looking for areas improve, you should definitely hone in on that department. Without it, it's likely that your business will eventually collapse as so many things tend to go wrong when communication isn't effectively aligned.
In light of this, you're going to find a few ways that you can use to improve your business communications below.
Communicate Effectively.
One of the best ways that you can improve communications, especially internally, is by first assessing your communications. You can start by asking the actual people that you're communicating with, such as employees, how they feel communications could be improved. If you want to truly improve business communications, listening to their feedback is essential. You could also take notes in terms of communication issues that you often face and see how those could be improved so that it's more seamless. Also, remember that effective communication first begins with the way that you speak to and relate with others so working on improving your skills in this area is also key.
Use Online Project Management Tools.
Moving onto the more technical aspect of things, another way to improve business communications is by using online project management tools. Seeing as you're very likely to have projects you're managing on a daily basis, it can be easy for things to get lost in transition. This could mean missing emails, confusing conversation threads, or delayed responses during important conversations. However, the right project management tools should ensure you centralize project communications, and everything is easily accessible by all parties involved. Some of the best project management tools to consider using include Casual which simplifies projects by turning them into workflows that are easy to navigate, Asana which enables you to use existing templates to create new workflows or Basecamp which provide centralized locations for team communications.
Update Phone Systems.
In addition to the mentioned, another way to improve communications is to update your phone systems. As a business, you will likely need a commercial VoIP telephony system to make local and international calls, as well as carry out video or audio conferencing. Some qualities that you should be looking for in a phone system include reliability, affordability, and a contract that has favorable terms. It is also important to ensure that your SIP ALG is disabled so that important business conversations aren't cut off and important calls can reach your office. You should, therefore, evaluate the system you presently have or consider getting a new one altogether.
Minimize the Use of Email.
This may come as a surprise to some but minimizing the use of email could help improve internal communications. Although email is beneficial, it isn't always the best option when it comes to internal communications. You'd likely be better off with using applications such as Slack to communicate with team members as it allows for topic grouping, notifications with better control, and the option of making conversations public when needed. As mentioned above, email has its uses, but you should also know when things are better-communicated face to face or via a telephone call especially when it's a long and complicated message.
Clarify Issues Through Verbal Communication.
It can be so easy for messages and meanings to get muddled up, especially when there are more than two responses in a conversation. For this reason, it's often best to clarify issues through verbal communication. You should, therefore make a note to ensure when there are misunderstandings that you clarify them verbally as opposed to sending messages. Often times, verbal or face to face communication ensures everyone gets their message across clearly and it's understood by all parties involved.
Be Transparent.
When communicating, it's key that you're honest and open. Seeing as one of the fundamentals of any functioning organization is trust and healthy relationships between employees, transparency can be a good way to achieve this. Employees need to be well-informed about whether it's good or bad and tend to be better engaged when they are. Transparency also means having an open door and being available to employees when they need to talk, have any challenges or have concerns that they may need to discuss.
There is no one way to improve business communications, but there are fundamentals that you should try and implement. As mentioned above, communicating effectively, updating your phone systems, and making information accessible are all key. Doing so should ensure your business experiences healthy growth and lasts the long haul.