by Julie Weldon, founder of A Salty Rim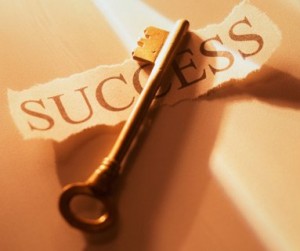 Let me start by saying that I believe there are no true business failures, they are really just opportunities to shape a new future. When I first hatched the plan to bring my parents' idea into fruition for a new innovation for the outdoors, I had no idea it would lead to an unfortunate demise of what I had so proudly built.
Since I have always prided myself in integrity and high-quality, I did not want to bring this product to the masses when I could not confidently stand behind it. I made the decision to resign from the company and essentially lost everything. Or so I thought.
That experience truly shaped who I am as an entrepreneur today. I started a business coaching and consulting firm, A Salty Rim, with my partner and now I'm ready to bring my previous project back to life with launching a kickstarter, O.M.E. Gear, with a fresh redesign.
Through this lesson of "failure," I have three tips to share with you so that you can pick yourself up after a "failed" business venture and instead use it to mold you as a leader.
Tip #1 Reflect on the Experience.
Take time to reflect on where things may have gone wrong. Instead of viewing failure as something to be avoided, turn it into a "stepping-stone."
Challenging situations often offer a real-time education that no MBA can give. And for that, I am eternally grateful for my "failure" experience. But, in order for you to really learn and grow, you have to ask yourself some questions. Things like – What would you have done differently the next time around? What aspects have you learned are the most important to you? This time around I realized how much importance I have in creating a product with high-quality materials that are ethically made. I did not want to sacrifice in this area no matter what – even if it caused me to resign from my own company.
Tip #2 Refocus.
It is easy to be discouraged and lose focus, but by taking the time to adjust and set sights on the future, you will be able to productively think about next steps.
Take the time to write down new business goals and objectives. Celebrate what went right and how you can use those successes to push you forward to try again.
With my previous company, we won awards at trade shows for "Best New Design" and "Tailgating Game Ball Award." These accomplishments reminded me that the original idea and basis for the product is still worth pursuing. With some simple tweaks to make it the product I originally envisioned, it has a great potential to be something even greater.
Tip #3 Find a Team You Trust.
Now that you have set new goals and reflected on what needs to be done to pursue a new attempt for success, you will need to find a team you can trust.
Listen to your intuition and gut on the people you invite into your business practices. Do they seem as passionate as you are about this new pursuit? Do they provide you with honest feedback?
This time around I am surrounded by my family and partner to help see this project through. We all have our individual talents and expertise to bring to the table, but I also know that I can trust them to care about this business endeavor as much as I do.
When you are trying something new, it's very beneficial to have a team of people who will be honest, who care, and who are ready to climb the uphill battle with you.
Julie Weldon discovered her greatest joy lies in helping business-minded people live each day to its full so she started A Salty Rim for business coaching and consulting. Weldon is also launching a Kickstarter in September for a new outdoors brand O.M.E. Gear. She co-hosts the podcast, GSD Entrepreneur, to talk about business, life and getting sh*t done.