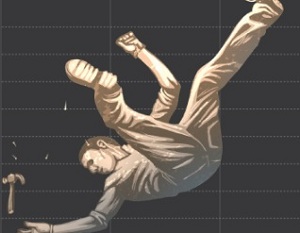 Illnesses and injuries are part of life, but they can be particularly detrimental if you're trying to run a business. These unfortunate circumstances could prevent you from being at your business to manage your affairs.
If you become seriously sick or injured, here are a few ways that you can keep your business going while you recover.
Delegate Responsibilities.
It's best to delegate as many of your duties to your staff members as possible. These trusted staff members can take care of these responsibilities so that you won't have to worry about trying to fulfill them yourself. You should check with your staff regularly to make sure that these duties are being tended to in a timely manner.
Automate Certain Tasks.
You likely already automate certain tasks to save time and money, but there are other tasks that can possibly be automated to make managing your company easier while you're away. Check to see if the bills that your business needs to pay can be set up for automatic payment withdrawals. There are also software programs that let you automate much of your online marketing. You may even be able to automate your data backups, sales lead management and customer service.
Use Video Conferencing.
Just because you're not there in person doesn't mean that you can't have face-to-face meetings with your staff. Video conferencing makes it possible for you to see the people with whom you're communicating. This virtual face-to-face interaction will make it seem as though you're in the office. Video conferencing will also allow you to make sure that all your staff members are present and doing their jobs.
Be Honest with Your Contacts.
You shouldn't hide the fact that you're sick from any of your contacts. It's important to let your clients, business partners and other important contacts know that you won't be in the office for a while and give the names, phone numbers and email addresses of staff members who can assist them. If you're feeling well enough to do some work from your home, you can try taking some of your calls and responding to emails yourself.
Stay Financially Afloat.
Becoming sick or injured can hurt both your business and personal finances, and you should put forth the effort to stay on top of your money so that you don't fall into financial ruin. You may have to limit your spending until you can return to work. Liquidating certain acids may be another option if you're strapped for cash. If you suffered financial losses because of an injury caused by someone else's negligence while on the road, you can hire one of the car accident lawyers in your area to try to get compensation for your damages.
Take Care of Yourself.
You might be tempted to do as much work as possible while sidelined, but your health should be your number one priority. Failing to take care of yourself can result in a longer recovery period and keep you away from your business longer. It's crucial that you follow your doctor's orders and get enough rest so that you don't experience any complications with your illness or injury.
Consider Hiring a Consultant.
You can use your time of being away from your business to re-evaluate the way your company is managed. Hiring a business consultant is a great way to gain valuable feedback. The consultant will evaluate the way your business is run and suggest any improvements that should be made. You can choose to communicate with your consultant in person or through phone calls or video conferencing. The feedback that you receive can be used to manage your company better once you return to working full-time.
Don't Return Too Soon.
Staying away from your business for a longer period while you recover may actually be good for your company. Trying to return to work too soon may be counterproductive and negatively affect your business's operation. This is especially true if you're sick with a contagious illness that could cause your staff members to become sick. If you trust your employees, you should feel assured in knowing that your company will be in good hands until you return.
Being sick or injured doesn't have to keep you from managing your business entirely. By making some adjustments to the way your company is operated, you can still remain in business while you recover.