[ADV] How Charter Spectrum Services Can Grow Your Startup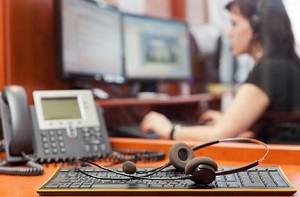 Today is the era of entrepreneurship. Thanks to the latest technological advancements, you can start any business that you want. Whether it is small or big, you can grow it using the modern technology solutions. Due to the increasing influence of the internet, there are countless ways through which you can grab more customers for your product or services. So having a good communication network is essential for your startup.
There are many providers in the US who provide internet, cable TV, and phone services for newly established business. Being a new startup, you should be careful while selecting one. So you can utilize the best of it and save the maximum assets. Charter is among the top providers of the country. It provides its services at reasonable costs.
Due to its reliable services, Charter Spectrum can help you a lot to grow your startup. How will it be done? We will look into this.
Faster Internet for Faster Business Processing:
"Time is money." This must be your ideal quote in the business. Considering this factor, Charter offers high-speed internet that cannot be rivaled by anyone in the market. That unrivaled speed is up to 1 Gigabit (940 Mbps) that is faster enough to make you satisfied.
Through this high-speed internet, you can
Do your transactions on time
Faster connectivity with clients
Faster communication with partners
Establish a secure and reliable network for business data processing
Optimized Business Internet Packages:
Charter cares about business startups and understands the level of quality of services which they require. So Charter Spectrum Internet Packages are made in such a way that startups can use the services in their best interest.
We will discuss its packages made for the business community.
Internet:
You will get a download speed of 100 Mbps that is 4X faster than others.
Upload speed is 10 Mbps.
Internet Ultra:
Downloading speed is 400 Mbps that is 16X faster than other providers.
Upload speed is 20 Mbps.
Internet Gig:
1 Gigabit (940 Mbps) downloading speed that is super-fast for business processing. It is 30X faster than any other provider.
Upload speed is 35 Mbps.
Additional Benefits for Business Growth:
Upon subscribing any of these packages, you will also get these additional features which are a positive addition to your business tools. These benefits will grow your startup.
Here are some of these benefits.
Free Wi-Fi for your Employees:
As you also have some employees in your startup, they must need an internet connection for work. Charter provides you free Wi-Fi modem for your employees. It will make them connected throughout the office hours.
Free Wi-Fi for Your Customers:
Having a startup means that you also have some level of customer service in your office. You will also get a separate Wi-Fi modem for your customers. So they can use the internet in for their official work. It will also make a positive image of your company in their minds.
Your startup also requires a good website so you can attract the customers online. Charter provides you the facility to host your website, so you have not to pay to web hosting companies for your website.
Charter facilitates its customers by providing the domain name for their website. Usually, you have to register the domain name separately from the domain registration companies. But with Charter, you can save a lot of your money as it is provided Free by the Charter.
Email is the most used way of communication between the business communities. So you must need official email accounts for your employees labeling your company. It will help you to communicate with others officially. Charter also provides free email accounts for all of your employees. These accounts include a unique label name of your company so other business organizations can readily recognize you.
Free Internet Security Suite:
Unauthorized use of the internet is frequent these days. So charter secures your website and online data through a complete Internet Security Suite. This suite will block any illegal attempt made online.
Cloud-based data is the modern way to store data. So, Charter also gives you free cloud with enough storage to save your business data.
Besides the reliable internet, Charter Spectrum TV offers its services for business. You can use it in the office or the waiting hall. Charter provides a more programmed channel lineup for business. Decide which channels are best for your customers and employees.
Phone Service for Long Business Chat:
You also require an excellent phone service in the office for business use. Charter Spectrum Phone service offers you the unlimited local calling in the US, Canada, Mexico, Guam, Puerto Rico, US Virgin Islands, Dominican Republic, and the Northern Mariana Islands. So you can talk with your business client as long as you need. With its crystal clear voice, you will feel like you are speaking in front of your client.

Young Upstarts is a business and technology blog that champions new ideas, innovation and entrepreneurship. It focuses on highlighting young people and small businesses, celebrating their vision and role in changing the world with their ideas, products and services.