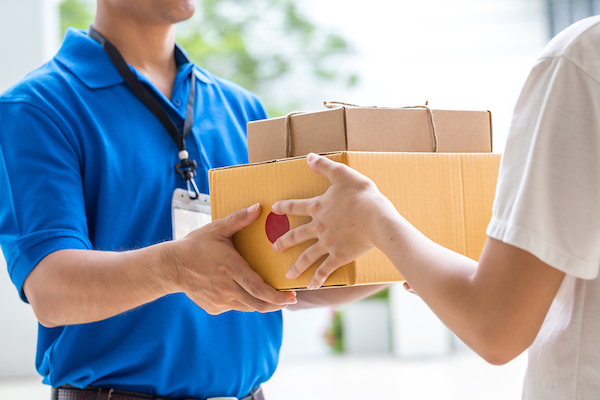 When starting up a small business that provides products to clients, there is plenty that you need to consider before you can really get your company off the ground. While your product, premises and PR are all vital elements of starting up, your parcel delivery service is something you really can't ignore.
Having the right courier on hand to start fulfilling orders as soon as they're coming in will give you a better running start, but how do you choose? Read on to find out.
What Do You Need From Your Courier?
First things first, you need to work out exactly what you need from your courier before you even begin your search. Having a basic understanding of what special requirements your deliveries could need, whether its temperature control for food and other perishables or heavy parcel services, can help both you and any potential couriers come to an understanding long before your first product even ships. You need to find a courier with the right facilities to cater to you, but they may also need to know what you require in advance of any shipment. Deciding what you need early will save time and potential stress in the long run.
Do They Offer A Pick Up Service?
While having the courier pick up your parcels right from your business' doorstep might not be a necessity, it's a service that could save you a lot of time and money and most couriers offer this as standard. If you've found a courier that you believe is right for you who doesn't offer this, try and find out why. Additionally, make sure that their drop-off location is accessible and doesn't require a lot of travel on your side.
Can You Choose Different Delivery Options?
Changes in consumer demand as of late have meant that more and more businesses need to cater to a range of different delivery times, speeds and styles. If you're looking for an edge over your competitors, why not seek out a courier who can provide different delivery options that you can pass on to your clients? While next day delivery can be a great way to get items to your clients fast, covering the costs can be expensive, so opting for less-urgent delivery options could be something you offer for free.
Do They Provide Tracking?
Tracking is another delivery demand that more and more consumers have today. Leading corporate companies are offering all kinds of tracking levels, giving customers the chance to follow their goods from dispatch to their door. Couriers often have this as standard nowadays, but it's best to ensure that this is the case when choosing your own courier. Some may have tracking available to you, and you can pass on the information to the client, or they may have an accessible portal online for your customer to visit directly.
What Do Reviews Suggest?
Reviews are a great way to find out the truth about any one company. Their own websites and testimonials are going to have been put together for the benefit of the courier, while reviews are likely to contain all the gory details. Consumers are more likely to post about a bad experience, giving you the chance to pick up on any potential red flags you need to avoid. Of course, not every review is truly reflective of a company's overall service, so it's best to do your research thoroughly.
When it comes to choosing the right courier for your small business, it can all come down to working out what you need, and what they can offer. While price should also factor into your decision, choosing the cheapest courier also has the potential to cost you a lot of money in lost parcels and unhappy clients. Investing a little more into a reasonable and reliable courier will help you get your business off the ground – who will you choose?