3 Entrepreneurs That Built An Empire On Social Media
Posted by admin on 7/07/18 • Categorized as Others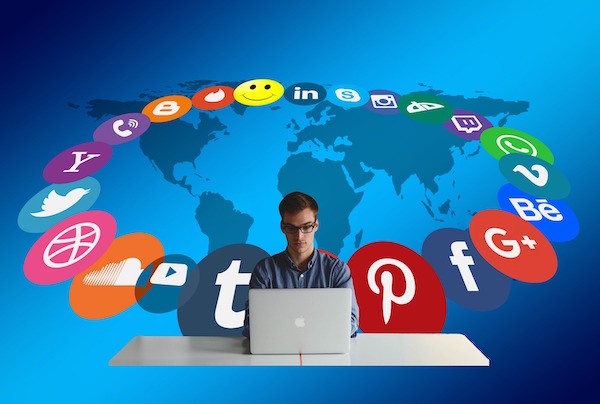 Social media can make dreams come true – really. There are entrepreneurs from across the world that have used social media to build their brand and sell products. It's a bit of luck for some, hard work for all, and lots of persistence to make dreams come true.
Love them, hate them or envy them, you can learn a lot from these social media successes.
1. Rosanna Pansino.
I just recently came across Rosanna, and there's a reason that she is smiling in every picture: she's built her own social media empire. But what does she do? She's the creator of NerdyNummies, and what this really means is that she's taken her baking to the extreme.
Seriously, just look at these stats:
She has 2.38 billion views on YouTube – she's kind of a big deal. She has used her fame to create her own full baking line, she has a cookbook and advertisers alone pay her more than enough money to live off of her YouTube videos.
CNBC claims she was making $6 million a year in 2016, and she turns down 90% of sponsorships. Her image has grown, people love her and she is likely making even more money today than two years ago.
What can we learn from Pansino's success?
If there's one thing that should stick out from Pansino, it's that she had the opportunity to sponsor products she doesn't believe in, but she has stayed true to her followers. It's this type of self-dedication that makes people love what Pansino is doing.
2. Kambiz Ahmadi.
Kambiz Ahmadi is a young Canadian entrepreneur who has seized an opportunity to market and sell luxury properties. He founded
@luxury_listings which is a pretty impressive Instagram account.
Multi-million dollar properties are posted every single day. Their website is really well done, and their accompanying youtube has over 30,000 subscriptions: Luxury Listings. But how does he make money? Strategic partnerships with the top 1% of the global realtors, architects, developers, and interior designers has resulted in a staggering total of over $84 million in sales through his Instagram platform. The bonus of traveling the world for free with the world's wealthiest real estate buyers comes with the territory.
The account has 1.5 million followers, and it continues to grow.
What you should take away from this account is that luxury is worthwhile. Think outside of the box, and if you can help someone make sales, you can live a lavish lifestyle, too.
3. Justin Halpern.
Justin Halpern had the perfect idea: make money off of his dad. No, it's not what you're thinking. He started Sh!t My Dad Says, and it started with funny snippets of the conversations that he had with his dad.
And people loved it.
The platform has Halpern build a career, and he has become so famous that they even turned his idea into a television series. He also signed a book deal to provide the world with funny tweets and conversations that he had with his dad, but this time they can take all of the laughs offline.
Halpern may not be your normal success story, but he has shown that even the most out-of-the-box idea can turn into a major success.

Young Upstarts is a business and technology blog that champions new ideas, innovation and entrepreneurship. It focuses on highlighting young people and small businesses, celebrating their vision and role in changing the world with their ideas, products and services.
Tagged as: Justin Halpern, Kambiz Ahmadi, Rosanna Pansino, social media