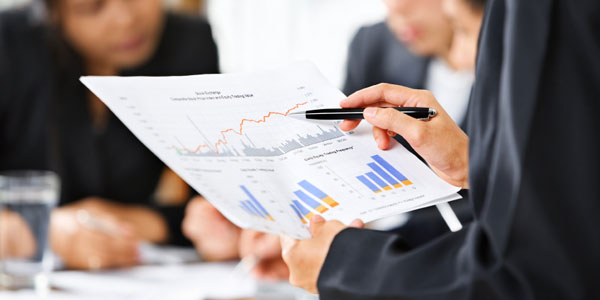 An effective marketing plan plays a crucial role in building a business. You have to take into consideration all digital and non-digital options to do your business out of the crowd. Let the customers know that you are offering something unique.
It is possible when a business owner knows how to exploit the marketing tools of the 21st century.
Define Your Marketing Strategy.
A business owner may not get the desired objectives without preparing robust marketing strategy. Make sure that specific approach may work or not for your business. Money, time and business could push to the wall whenever a business owner doesn't configure a practical marketing plan.
Targeted Customers.
The targeted customers should be the primary focus of the business owner while framing a scheme to promote business. It is useless to use digital mediums such as Google, Facebook, Twitter, and Instagram if your customers don't browse them. Try to be specific in marketing options.
Have A Working Website.
You can't beat competitors without having a business website. Today, people are running out of time. They prefer clicking few buttons on the keyboard instead of visiting markets for shopping. You can't advertise and attract business without an online presence.
Cost-Effective.
You don't have to invest huge money to get the website. You can manage a site even without spending a penny. Blogger, Wix, and WordPress.com are giving you the opportunity to build the website free of cost.
Free Listing for Local Businesses.
Exploit every opportunity that takes the business on wished heights. Google and Bing offer the free listing for local businesses. A customer browses different directory to fulfill their needs. The local listing makes you visible. The valuable product is invaluable until it is out of the sight.
Digital Tools for Marketing.
The proper use of the following software can create the difference in lead generation, sales, and profit.
LinkedIn
Google Plus
Facebook
Pinterest
Twitter
Join the Relevant Groups.
There are multiple groups where people talk about the products that you are selling. These are very productive platforms to share your business information.
Business stationery and Business Cards.
Business cards, broachers, envelop and letterheads attract the customers. Business stationery should be the part of marketing policy. Insert the website address, business slogan and contact information on these cards and letters.
Email Marketing.
All of us open emails every day. That's why the email marketing is getting momentum. Send a newsletter to the interested people. This strategy will bring a lot of traffic to the website. Ultimately, business begins to run on the road of success.
Get Permission.
Getting permission is necessary before sending emails to people. They could block your emails if you try to disturb them. Offer them something unusual such as eBook or such other relevant item to keep them engage in your business. If you have initiated the jewelry business, you can tell them how to start the inexpensive jewelry business. Share the popular articles and recommend them some websites such as Bikerringshop to get more information.
Get Help from Friends and Relatives.
Ask your friends and relative to distribute the business cards among people. This tactic will save time and money. Never hesitate to ask for help when you need it.