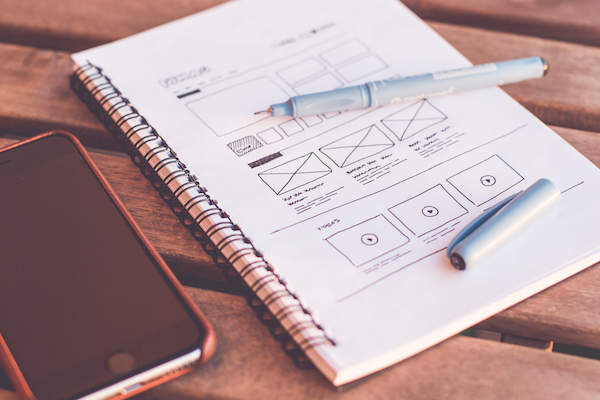 Having a website is just the first step in making money with your website. Once you have a steady stream of daily traffic to your website, your next focus should be finding ways to turn visitors into profit. What good is web traffic if visitors aren't making a purchase or reaching out to your company?
While monetizing a website takes some time and effort, you'll be one step closer to long-term success when your website starts to bring in cash flow. Here are 5 proven ways to monetize your website.
1. Use Pay-per-click (PPC) Ads.
Pay-per-click ads are a great way to generate money through your blog. With a pay-per-click program like Google Adsense, most of the work is done for you. After installing the ad code on your website, the AdSense spiders crawl through the content on your site to find keywords and then determine what ads will fit best. This means you don't have to do much work to ensure that the ads on your website are relevant and useful for your visitors.
As the name suggests, you get money each time someone clicks on an ad that's presented on your website. By using Google Adsense to present relevant ads, you can all but ensure that your site will become a money making machine.
2. Affiliate Marketing.
An effective way to make money online using your website is to use affiliate marketing. This form of marketing involves promoting other people's products or services on your website. When someone makes a purchase from your website, you earn a percentage of the sales. Commission on these sales can range between 30 to 70 percent.
What's great about affiliate marketing is that it allows you to monetize your website with very little effort on your end. All you have to do is find relevant companies, products, and services that make sense to advertise on your own website. Once you've found some affiliates that make sense with your industry or niche, you can advertise them on your website and encourage visitors to click them.
Aside from ads and banners, hyperlinking to your affiliate's website in a blog is another way to promote another company's website from your own.
3. Offer a Membership.
Another great way to monetize your website is to offer memberships for a fee. While you'll want to offer free content so that visitors can get a feel for what you offer and why you're website is worth visiting, it's never a bad idea to offer more premium content to members who are willing to pay for it. Ensure that the membership you offer provides something that's worthwhile and valuable to the customers such as:
eBooks
Digital photos
Whitepapers
Tutorials
Videos
Research reports
When setting up the process to allow website visitors to sign up for a membership, one of the most important factors to focus on is the use of forms. You want to provide a form that is easy and simple for the end user.
If you're unsure of how to build forms on your own, you can use a WordPress forms plugin to create the forms for you. This makes setting up the membership process a breeze.
4. Write Reviews.
Want to help out consumers while also making money? If so, consider writing product reviews and posting them to your website. This works well if your website is meant for a particular industry or niche. For example if you run a makeup blog, you may be able to make money by writing product reviews of the latest and greatest makeup products.
To start, look around for companies that are looking for bloggers to write reviews and determine how much you can charge. Most website owners charge companies based on their website traffic and popularity.
After writing a review, post the content on your website and voila, you'll get paid! What's even better is that the sponsored content also boosts the value of your own website. Talk about a win/win.
5. Sell Something Digital.
Your website is the perfect place for selling a digital product. Consider writing an eBook about a topic that you specialize in, such as marketing, computer software, or even business development. Not a writer? You can also find success in selling digital photographs, online courses, music, and more.
By selling products on your website, you can make money rather easily. What's important is that the digital product you offer is valuable and beneficial for your customers.
Conclusion.
Monetizing your website won't happen overnight. But by using the most effective methods, you'll find that over time, your website will start to produce measurable income each day. Here's to easy money!
How did you monetize your website? Share your expertise below in the comments.