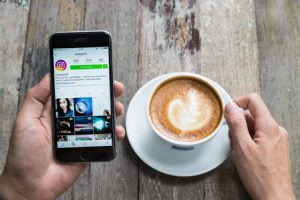 In this world of technological reforms, we know how important it is to have a smartphone that can help you both in your daily life and help run your business. If you want to give your business a boost than buying the right smartphone can help you in managing your business. For your convenience, we have collected information regarding some of the best smartphones for business owners.
We hope that this guide will definitely help you in choosing the right smartphone which will help your business as well.
Samsung Galaxy S9 Plus.
Dimensions: 158.1 X 73.3 X 8.5 mm
Screen size: 6.2 inch
Resolution: 1440X2960
CPU: Snapdragon 845/ Exynos 9810
RAM: 6GB
Storage: 64GB/128GB along with micro slot card support up to 256GB
Battery: 3500mAh
Camera: Rear Dual 12MP Front 8MP
It is considered one of the best smartphone of 2018 up till now. This phone is well equipped with all the powerful components along with a 6.2-inch QHD Super AMOLED infinity display. Plus it comes with Samsung's Knox security which will keep your data super secure with its fingerprint reader, iris scanner and face recognition. Samsung has done a lot of consideration on S9 to make it one of the best smartphones available and it can be seen clearly in its camera it works exceptionally well in both daylight and darkness. Other than this Samsung has introduced loud audio speakers by Harman which have Dolby Atmos support.
Blackberry KEYone.
Dimensions: 72.5 X 149.3 X 9.4 mm
Screen size: 4.5 inch
Resolution: 1620X1080
CPU: Snapdragon 625
RAM: 3GB
Storage: 32GB with micro slot support up to 2 TB
Battery: 3505mAh, Li-ion
Camera: rear 12MP front 8MP
Blackberry has been an all-time favorite among businessmen all over the world. Blackberry has kept its reputation for serving its customers with highly secure and capable cellphones. This legacy continues with Keyone's amazing physical keyboard like the old Blackberry's.
But unlike other smartphone companies, Blackberry doesn't only rely on Google for the security of its user's data. It has its own team of experts to ensure the safety and security of software as well as your data. Apart, from this Blackberry keyone doesn't compromise in its performance at all no matter how much tasks you are doing at a time, it keeps things running smoothly all day long helping you in managing your emails, sorting out spreadsheets or entertaining yourself in leisure time.
iPhone 8.
Dimensions: 138.4X67.3X7.3mm
Screen size: 4.7 inch
Resolution: 750X1334
CPU: A11
RAM: 2 GB
Storage: 64/256
Camera: Rear 12MP Front 7MP
iPhones are famous for their simple user-friendly interface and the huge quantity of characteristic business apps it can run just at your fingertips. iPhone can easily support all sorts of apps like qustudio etc. iPhone 8   is one of the latest models present in the market which are offered by Apple. It is much better and improved now; it is faster, smarter and is water resistant too plus it is cheaper than iPhone X. Security is an all-time advantage of buying Apple devices, all iPhones are highly secure and you can be sure that your data is safe. iPhone 8 has one of Apple's latest processors which gives it enough power to run a wide range of business tasks quite easily.