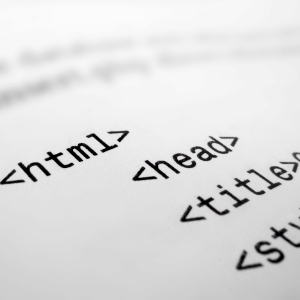 In today's world of commerce, if you are not taking advantage of the multitudes of potential customers online, then you may be missing the boat. There has never been another type of commerce that has grown and expanded so quickly as the online buyers market. There is almost nothing that you can't buy online anymore, and getting your company in the mix is vital to your business's growth and survival.
Creating a website is no longer just work for the computer genius. There are several customer and user-friendly platforms available that can help you to construct a simple but effective website in under an hour. There is no need to be fancy when you are just starting out, but there are some things that you must include if you want your business's online presence to be successful.
Logo & Tagline.
One of the first things that new business owners consider is what their logo will look like and whether or not they will have a tagline for their business. Your chosen logo should be the most prominent thing on your website so customers can easily identify you. Not only should it be located at the top of the page, but it should show up in several places for consistency.
Contact Information.
Every web page should have easy access to your immediate contact information. Whether that is just a phone number or a list of your physical address, email and fax, it must be easy for a potential customer to find. If you have a store or a physical location of any kind it is a great idea to include a Google map pinpoint locator. Once you have your original webpage set up, you should consider having a dedicated contact page that customers can get to easily.
Easy Navigation.
When customers are looking at your site for the first time, it is important that they be able to navigate easily around to gather information. Make sure that there are no areas that are confusing or that may lead to dropped links. Design your site menu to be simple and efficient, allowing your visitors to move around your site with ease.
Quality SEO Content.
Quality is the name of the game. If the content that you have included on your site is not good, relevant or easy to read you can lose visitors very quickly. There is no need to go over the top, but you should want for your site to look professional and organized. Talk to a marketing expert like Digital Monopoly SEO Services to ensure that your content is reaching the right audience and that your search rankings are solid.
Reviews & Testimonials.
Customer reviews on your site are the first line of inquiry for many customers. Potential buyers want to know what real customers of your business have to say about their experience. If you don't include any reviews, it may cause visitors to be suspicious about your level of professionalism. Make sure that new customers have the opportunity to hear from others what your business can offer them.