by Manish Dudharejia, President and Founder of E2M Solutions Inc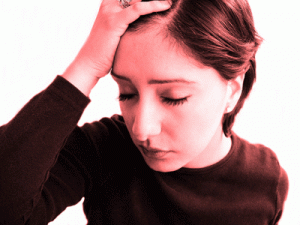 Entrepreneurial burnout is becoming a sadly common epidemic among business owners. After all, the pressure of launching, running, and maintaining a new business often requires far more time and commitment than a traditional 40-hour/week job.
Unfortunately, the intense pressure to succeed, paired with the numerous responsibilities startup owners have to take on, can lead to major burnout – and even physical ailments. Nearly half of entrepreneurs suffer from some sort of mental health condition, such as depression or anxiety. Many startups end up closing their doors shortly after opening – simply because owners are not able to handle everything that it takes to start a successful business.
The best way to avoid this problem is to design a sustainable, healthy business plan from the start. Now, while this certainly sounds obvious, it's not quite as simple as apples to oranges. Here are four practical ways that entrepreneurs can do it.
Outsource Without Sacrificing Quality.
Many entrepreneurs fear that outsourcing even the smallest of tasks will diminish their control over the business. In fact, the majority of business owners report that they would like to delegate tasks, but they don't believe that other people would get the job done right. They are afraid that mistakes will be made or the quality of the work will change.
Delegating tasks to freelancers isn't a sign of weakness or loss of control; it is a necessary solution to an overwhelming work schedule and great for improving business efficiency, especially in the startup stage when the budget is paper thin.
Thankfully, sites like Guru and Upwork make the task of finding freelancers for outsource-able tasks easier than ever. These jobs can include payroll duties, website maintenance, and administrative tasks. Guru freelancers only get paid once the job is complete, so you can make sure that the task is done correctly. Both sites show success rates and quality ratings so you can be confident in the person you choose to work with. 
Automate as Much as You Can.
AI technology is becoming more and more common these days for a myriad of reasons. In fact, automation is the most common AI feature that businesses are using today, and it has led to productivity increases in nearly every industry. AI automation can greatly lessen the load of an entrepreneur's to-do list while still ensuring that quality is not lost.
AI-enabled tools can tackle monotonous, time-consuming tasks almost instantly. For instance, one-third of entrepreneurs report that checking and responding to emails is their biggest time consumer. AI-powered virtual assistants, such as Amy or Andrew, can be used to send automatic responses and even schedule important meetings by coordinating calendars and finding times that work for everyone.
Set a Schedule – And Actually Stick to It.
Though you may be the business owner, it is important for entrepreneurs to think of themselves as an employee. Part of setting a healthy work-life balance is cultivating the ability to clock in, clock out, and go home. Unfortunately, many entrepreneurs never truly shut off their work mindset and end up doing just as much work at home as they do at the office. As a result, two-thirds of entrepreneurs work fifty hours a week, a habit that could lead to major health problems and burnout down the road.
Before you get sucked into this mindset, it is important that you set boundaries to help create separation between work and life. Make rules for yourself, such as no checking emails after a certain time or setting a day aside every week to unplug and spend time with loved ones. Most importantly, stick to those rules and don't cheat! 
Forge Communities Wisely.
Being a solo entrepreneur or founding a startup with a small group can be lonely and isolating at times. Many entrepreneurs fall into the mindset that every new connection has the potential to be a client, customer, or business partner – leaving little room to make meaningful relationships with people. Be sure that you are networking to make friends as well, especially with other entrepreneurs who have similar goals as you. There are lots of things you can learn from others, especially people who have been in your shoes.
Check out networking events in your area to get connected with groups or clubs. Plug into your community by hosting pop-up shops or booths at events as a low-cost way to grow your network, promote your brand, and most importantly, build relationships in-person.
Conclusion.
Setting up sustainable business practices at the very beginning is an important step to being able to maintain a healthy balance between work and your personal life. Of course, there will be moments of failure (which may not be the worst thing that could happen), but by putting a plan in place to protect yourself from burning out, you can start heading in the right direction on the path to success.
Manish Dudharejia is the President and Founder of E2M Solutions Inc, a San Diego Based Digital Agency that specializes in Website Design & Development and eCommerce SEO. With over 10 years of experience in the Technology and Digital Marketing industry, Manish is passionate about helping online businesses to take their branding to the next level.