by Markerle Davis, Marketing Director at Soap Media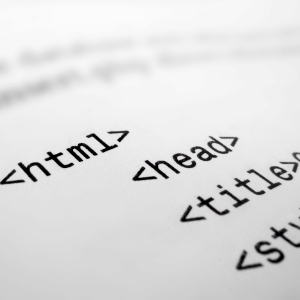 High-quality backlinks are one of the best ways to increase your website rankings and get better search engine results.
Backlinks form a part of off-page SEO technique.
What is a "backlink"?
In order to create quality backlinks, you must know what a backlink is in the first place. When an external website which is relevant to your website links to you, then a backlink is created.
It links up all the websites together thus increasing the rankings in search engines. Not just the homepage but the internal pages of the website should be back linked to achieve higher rankings.
It should be kept in mind that only quality backlinks are built. Google reject sites which use paid method or spams to create backlinks.
Here are easy ways to create quality backlinks for your website:
Guest Posting.
Guest posting is the technique of publishing your articles on other websites. In this way, your content reaches more people and increases your online reputation. It is an effective way to reach a new audience.
You can find endless websites which give the opportunity for blog posting. You can search on Google, "keyword+ contribute" or twitter for "guest post". You should look for the popular blogs related to your forte because these websites have a high impact on your SEO ranking.
Tip: Link your social media profile when you publish your guest post so that the users can follow you if they like your post.
Content marketing.
Your content is the main reason why the user is visiting your website. So, your content should be highly informative and appeal to the user. If the user likes your website, Google will too.
Good articles come in all sorts of shapes and sizes. Your content should have depth, relevance, personality, carefully researched data, updated content, and it needs to stand out. There is no minimum or maximum word limit to determine a good post. You should not be concentrating on manipulating the algorithms but create engaging content.
With great content, you need to market it. You can use email as promotion strategy or simply use a website which runs weekly roundups. You can also use the social media platform to create such backlinks and contact fellow bloggers.
Tools:
Broken Link Building.
Broken link building method is one of the most popular methods to create one-way backlinks. In this simple technique, you report broken links of a particular website and suggest your website link to replace the broken one.
Since you are doing a favour by reporting the broken link to the webmaster, the chances of creation of backlink to your website is higher.
To do this, you need to find the relevant websites having resource pages in your niche. Then, you need to find the broken links on those pages which can be done via the Google Chrome plugin called Check my Links.
Now, you need to reach out to the webmaster and tell him/her about the broken links on his website. Also, suggest links to replace them. Make sure not to give all the links related to your website. There are high chances of getting a backlink via this method but there might be cases when the webmaster refuses to link back to you.
Skyscraper SEO technique.
A skyscraper is the tallest and undeniably the best building in the city. Similarly, in this technique, you need to find the best post related to your industry and then write a better post than that, to become the best indisputably.
With this simple technique, you create quality backlinks and take your website ranking higher in the search engine.
For this technique you need to find the popular and heavily-shared blogs related to your industry, make a better version with a better design and outnumber the word count. You should then look for links which have previously been linked to the original post and then pitch your ideas to the same influencers and voila, you have your quality backlink with good content ready.
Keep an eye on your competitors.
Spying on your competitors is mandatory to keep yourself ahead of them. You have to find the blogs on which they are blog posting or blog commenting. You should subscribe to their newsletter to get an update on their daily activity and also follow them on social media. You can also copy their guest post which will reduce your effort and increase your ranking.
Tip: Create a Google alert of your competitor. So that every time they come up with something new, Google alerts you immediately.
Google Alerts: https://www.google.co.in/alerts
Conclusion.
Building quality backlinks is not an easy task but they are a crucial part of search engine optimisation. You need to be cautious while building them as you don't want too many backlinks or spam backlinks which might blacklist you in a search engine. Also, always monitor your backlinks and control them.
Markerle Davis is Marketing Director at Soap Media, a Premier Google Partner since 2005. Based in the heart of Preston with over 12 years experience as a digital entrepreneur, he is passionate about helping businesses generate more revenue online through innovative approaches to UX, digital marketing and automation.