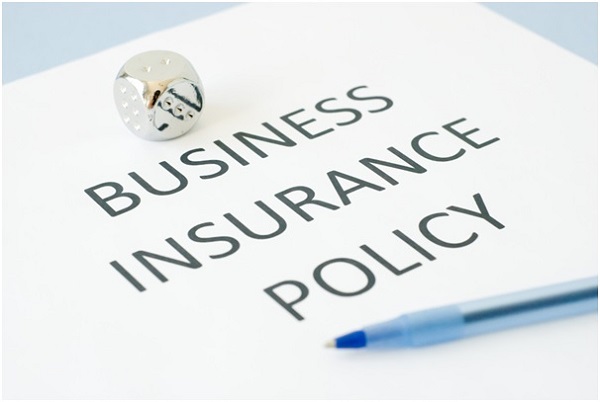 When you launch a startup, getting the business off the ground is all-consuming. Insurance may not be top of mind. However, adequate business insurance is crucial, even in the early stages. A new business faces risks and things won't always go as planned.
If you're not sure what insurance your startup needs, here are seven types of insurance every startup should consider.
1. Commercial General Liability Insurance.
Every business, big or small, needs Commercial General Liability (CGL) insurance. Most service contracts require that a company have at least $1 million general liability cover, so CGL insurance is essential.
General liability insurance protects your business against any personal injury lawsuits. It will cover the cost of hiring a legal defense for claims related to third party bodily injury, property damages, loss of personal effects, and advertising injury.
2. Property Insurance.
If your company has office space and infrastructure, you need property insurance. Property insurance covers damage to the property and assets from events like fire, theft, storms, earthquakes, and vandalism. Choose the "all risk" coverage that covers the building plus equipment, furniture, and inventory items. You can add business interruption coverage to cover losses arising from downtime while premises and equipment are being repaired.
Alternatively, you could opt for a Business Owner's Policy that bundles both commercial general liability and property insurance together in one policy. This is an affordable option for startups and small businesses. You can get a BOP policy for as little as $500 – $750 annually.
3. Vehicle Insurance.
If your startup is in the embryo phase and you occasionally use your car for business driving, you can get by with personal auto insurance. However, it is advisable to check with your insurance company. Most will continue to cover your vehicle if business travel is less than four times a month. The Zebra is a good place to compare personal auto insurance quotes. But if you're insurance company doesn't cover your business travel or if the cover is inadequate, shop around for a commercial auto policy.
If you or your employees regularly travel for business or your company owns vehicles, you need commercial auto insurance. Commercial auto insurance costs more but provides wider coverage and higher liability limits. It covers different types of vehicles including heavy-duty vehicles, specialized or modified vehicles, trade and contractor vehicles, and taxis.
4. Directors and Officers Insurance.
Directors and Officers Insurance (D&O) is critical for startups. Most investors, venture capital firms, and board members will ask about D&O insurance.
There are three types of D&O insurance:
Side A: Insures officers and directors when not indemnified by the company against claims alleging that they made wrongful business decisions that negatively impacted the value of the company. If you have a limited budget, Side A is the cover to get.
Side B: Covers the company's defense costs when it indemnifies directors and officers.
Side C: Protects the company in cases of shareholder lawsuits or class action over securities concerns.
5. Employment Liability Insurance.
If your business has employees, employment liability insurance is a must. This type of insurance protects the company from employee lawsuits like wrongful termination, sexual harassment, and claims of discrimination by gender, race, age, or sexual orientation. You can include employment liability insurance with your D&O or worker's compensation insurance.
6. Cyber Insurance.
Cyber security statistics shows that 43 percent of cyber attacks are aimed at small businesses. This can cripple a growing company. A data breach costs the average company $3.8 million and is projected to increase to $150 million by 2020.
Cyber insurance protects your business from the losses incurred from a cyber attack like data breaches and identity theft. It will cover direct losses to the company as well as claims laid against the company by customers or other third parties. It also covers the costs involved to recover data and repair systems. You can further extend coverage to include business interruption, extortion, and forensic investigation. A broker like Cyber Data Risk Managers specializes in cyber and data breach insurance.
7. Errors and Omissions Insurance.
If your company provides a professional service like consulting, accounting, or contracting services, it's wise to get Errors and Omissions Insurance (E&O). Mistakes happen and this type of insurance kicks in when a client brings a lawsuit against your company for any errors, omissions, or negligent act made by the business owner or employees that resulted in harm or financial loss to the client or their company.
Sifting through all the various types of business insurance can be overwhelming. Founder Shield helps startups and high-growth companies apply for the necessary insurance in a simple online platform.
Don't be tempted to cut corners on insurance or advice just to save money in the short term. Should you face any costly lawsuits in the future, it can sink your business. Having the proper business insurance will avoid severe financial losses. It also reassures partners, investors, and shareholders that you are running a professional business.