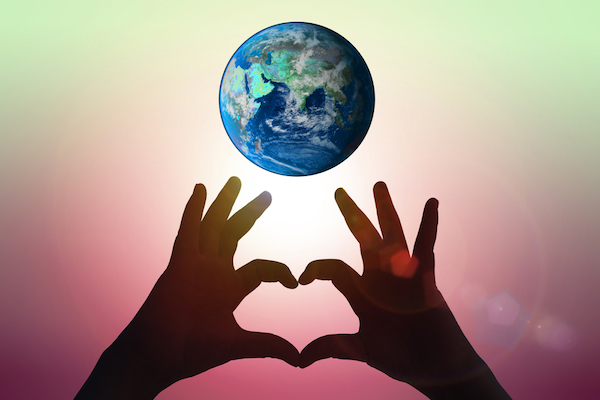 by Michael Lenox and Ronnie Chatterji, co-authors of "Can Business Save the Earth?: Innovating Our Way to Sustainability"
Can business save the earth? For many observers, the question is preposterous. Climate change and our broader sustainability challenge pose a critical threat to our ability to flourish on this planet. The private sector, with its voracious appetite for resources and development, is who is responsible for much of the predicament we face, so this line of thinking goes. The problems facing the natural environment stem directly from business interests running roughshod over the public good.
However, engage the business community we must. Individual companies are some of the largest and most influential institutions in the world. Love them or hate them, business and markets are catalysts for innovation and change. Our environmental challenge is the wickedest kind of problem imaginable. Complex, interconnected and requiring a systemic solution, the kind that is the hardest to build and sustain. Addressing our sustainability challenge requires substantial innovation across a wide number of industrial sectors that promises to disrupt existing technologies and business models.
The extent to which businesses will innovate disruptive, sustainable technologies is determined by a complex interplay between markets and various institutional actors: innovators who champion new sustainable technologies, investors who see market opportunities in these sustainable technologies, executives who steer large organizations towards profitable and sustainable opportunities, customers who are willing to pay for these sustainable technologies, activists who pressure businesses to invest in green innovation, and governments who incentivize new sustainable technologies through regulation, taxes, and other policy levers.
Each of these players influence the degree to which businesses invest in and develop sustainable technologies. To meet our sustainability challenge will require active leadership by business as well as the deep involvement of others – scientists, inventors, investors, customers, policy makers, activists. among others– who impact the ability of our system of innovation to thrive.
Our new book,"Can Business Save the Earth?: Innovating Our Way to Sustainability", is about how we may catalyze innovation through the actions of this broad set of stakeholders to address our sustainability challenge. Referencing case histories, empirical analyses, and the academic literature, we provide a model for systemic change and discuss the opportunities and limits to various approaches to catalyzing our innovation system.
There is ultimately no silver bullet. Only through the concerted effort of a collection of diverse and concerned stakeholders can we begin to move the innovation system to generate the sustainability technologies that we require. Everyone has a role to play.
Michael Lenox is co-author of "Can Business Save the Earth?" and Tayloe Murphy Professor of Business Administration and Senior Associate Dean and Chief Strategy Officer at the University of Virginia's Darden School of Business. His work has been cited by the New York Times, the Financial Times, and the Economist. In 2009, he was recognized as a Faculty Pioneer by the Aspen Institute and as the top strategy professor under 40 by the Strategic Management Society. In 2011, he was named one of the top 40 business professors under 40 by Poets & Quants.
Aaron Chatterji is co-author of "Can Business Save the Earth?" and Associate Professor of Business and Public Policy at Duke University's Fuqua School of Business. His research has been cited by the New York Times, CNN, the Wall Street Journal, and the Economist. He has authored several op-ed pieces, including in the New York Times and the Wall Street Journal and has been profiled in the Financial Times and Fortune.