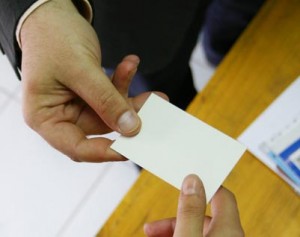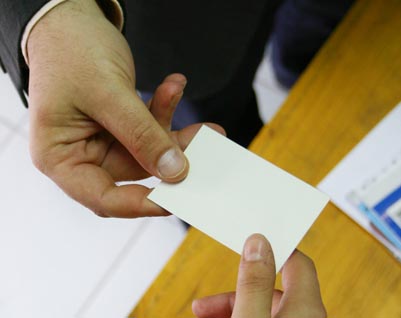 I've talked to a lot of business people asking what medium they use to introduce and market themselves. Some of them have different tools, such as e-mail and website portfolios. But the vast majority of them have one thing in common—business cards. It may be surprising for all of us that they still use business cards today, especially when we live in a digital age where everything we do in business is digital—from signing contracts to creating a business proposal.
However, it seems that the business card is the only thing in the past that the technology hasn't figured out how to replace, and it seems like it will continue to live on. With the rapid growth of technology and Internet today, it is really surprising why the business card is still one of the best choices for many business people. It may just be a small piece of paper, but that small piece of paper is a powerful tool and a crucial part of marketing yourself.
In this case, here are the top 5 reasons why you should have a pocketful of them wherever you go.
Add a personal touch.
No matter how common or socially accepted they are now, phones still have a way of seriously disrupting conversation when they come out. One minute you're chatting about how you can help each other out, the next you're both fiddling on your respective screens, typing in each other's numbers and doing a sneaky inbox check while you're there. Then the magic has gone, and someone you were totally mashing with five minutes ago now excuses themselves to find the next networking partner. The essential thing has happened – you have met, and exchanged contact info. But you'll have much more chance of making an impression if you've spent some proper time connecting. A business card can provide everything the other person needs to know, and can be exchanged without needing to interrupt the flow of discussion.
As an added bonus, at the end of the night they'll have a tangible reminder of you, rather than just a hastily typed first name and mobile number lost among hundreds of already saved contacts. The latter outcome simply makes it more likely they'll forget all about you until they look through their phone months later and wonder who the hell you are before, deleting the number.
It Creates a Solid First Impression.
A business card does a lot more than just providing the recipient with your personal details and contact information. What it does more is create for you a solid first impression to your potential client. Of course, as a businessman or businesswoman, creating your own business cards using an online printing company such as HelloPrint. This is an easy way to get quality business cards. We always want to leave a great impression to our clients. Well, a good business card will do that for us. During the journey or in a public place, suddenly we meet our past fellows, neighbors or relatives and after say Hi, hello they mostly ask many questions about your present which based on variety of questions so don't worry the answer should be only one for all the questions, here is my business card with all the detail.
Business cards never run out of power.
You don't need to charge them and they work whether you have Wi-Fi access or not. Your business card will always be working for you. Of course you can exchange details with your mobile phone, but there is no more powerful information sharing app than your own hands. You can keep engaged with the person you're talking to without gazing down at your phone, by handing them a business card. It just keeps everything simple.
They are one of the most effective direct marketing tools.
Email marketing, search engine optimization and paid media all do a great job of attracting leads and prospects, but they still aren't as effective as an in-person meeting sealed with a handshake along with a business card exchange. You can encounter a potential lead or contact at any time — tradeshows, industry conferences, happy hour, airport lounges — and arming yourself with business cards at all times will ensure that you never miss an opportunity to make a valuable business connection. Keep some in your pockets, wallet, money clip or laptop bag so the next time you encounter a prospect you are prepared.
Business Cards Are Still Necessary.
Why use business cards? Because the old-fashioned paper rectangle is still the fastest and easiest way to share business contact information with other business people and with prospective customers and clients. Even in this digital age, they're still one of the best ways to remind people about your small business – and therefore, to get business.