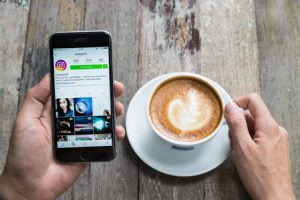 Are you waking up to a new day with yet another Instagram follower clicking the "unfollow" button? You may have spent too much time building your Instagram account doing everything right. Gaining loyal followers is challenging when you are wondering if they are the problem or if you are letting them down. Some followers put their interest first by following you as a way of developing their account with the hope that you will follow them back. Even if this sometimes happens, you may have also been the reason for losing followers.
Below are some tips by Gramista regarding what you may be doing wrong and the steps you should take prevent further loss of followers. You may even earn more!
Your bio.
Leaving a good first impression to a new follower determines how long they stick around. Your bio should include necessary information regarding what your business is all about, your personality as well as your location. Give them a reason why they should keep on following, by letting them know how your account will help them and leave a link for them to get more information. These details will capture their attention and give them the interest to scroll through your account.
Your photos.
Posting a photo that is too dark or blur will make your followers leave as soon as they join. If you are using your Instagram account to market your products, you need high-quality photos that an audience does not struggle to tell what it is you are posting. Consider uploading big size photos and use tools to edit pictures to improve their quality. Matching colors that complement each photo makes your audience admire your sense of taste.
Selling strategy.
Even when using your Instagram account to advertise your products for people to order, know that Instagram is a platform for socializing. If you make your agenda too much about selling your products without engaging your followers, it quickly puts them off. Using proper selling strategies such as educating your audience on the importance of what you are advertising and explain its value will make them convinced. Avoid forcing sales on people and use a strategy that resonates with an audience.
Posting.
In as much as you try to market your account, too many posts may bring monotony. People get turned off by few seconds of alerts regarding new posts from the same person. More than three posts in one day can be annoying to followers. It is better to invest in a quality post rather than too much poor quality photos. Excessive use of photo grid is also a turn off to followers. Come up with a schedule on how to post so that you can give your followers time to get used to your content before you can provide them with something new.
Theme.
You may have attracted many followers because of a good bio that they loved. Your idea makes your posts different from another Instagrammer such that a loyal follower can tell your post even before reading the account name. You may be using high-quality images that make them scroll your posts for hours. Consistency in a theme adds you loyalty because if you post a mediocre, your audience is likely to unfollow since they cannot identify with your post.
Captions.
A good image without a captivating caption breaks the connection with an audience. A caption builds up curiosity in an audience making them want to know more about your theme. It completes a good image and makes a follower interested in your account. Use a caption to enlighten an audience on what your post is all about so that they can stick around for long.
In your caption, tell the audience what your image is about, who is captured in the picture as well as how the image relates to you. Use a question to interact with your audience in your caption and encourage your followers to double tap on the image or tag a friend. Such communication through a caption makes the followers feel a personal touch with your account.
Feedback.
An Instagram account can never be complete without interaction. After you have done all the research to make your account better, remember to engage your followers by giving feedback to comments and queries so that they can feel appreciated for taking their time to read your posts.
Black hat methods.
You may find bots such as followliker and instagress convenient to use as they do everything for you including liking and leaving comments for readers. Though advertised, these bots are not in line with terms of service of Instagram and could make your account deleted. Black hat methods make your account non-existent because your images do not get categorized in hashtags and your followers don't have access to your posts. With such bots it, therefore, becomes difficult to grow your Instagram account.
Hashtags.
Use creative hashtags that leave a lasting impression on an audience because it is difficult to forget proper hashtags. Lack of applying this strategy could make your readers find your content boring. It also lures more people to click that follow button so that you can increase the number of followers. Do not, however, use hashtags excessively to prevent being a target for spammers.
Your content.
Depending on your theme for an Instagram account always updating your content will bring you growth. For instance, if your theme is fashion, using funny memes that show different fashion trends in people keep your audience engaged. You can give tutorials to teach your audience, for instance, different ways of tying a scarf so that they can learn something new from your account. Such content will make your account stand out from the rest.
Final thoughts.
In as much as a person may be following you with their interest at heart, you also have a significant role to play to avoid losing followers on Instagram. People looking for Instagram accounts to follow will stick if you welcome them to your account and use the strategies discussed to keep them invested in your posts.