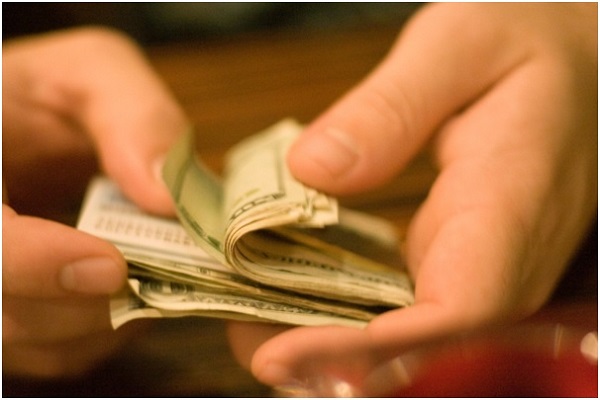 by Michael Budden and Johnny Clarke, founders of Locate A Locum 
Starting a new business is a complex process, with many moving parts. There are always questions worth asking. For example, you've probably already asked yourself "Who's going to buy this?" and "Should we have a shop, or an online store?"
However, one question always rises above the rest: "How are we going to fund this?"
It's a question that needs answered, and it needs answered early. Statistics show that one of the most common reasons for the failure of new businesses is a lack of capital, especially in their earliest stages. If a business cannot find funding in its early life, then the chances of it succeeding in the long term are slim.
We remember our fundraising phase well. From our initial idea, we managed to gather funds from a range of sources, and have grown from a small, local business, into a network employing 16 people, with links to over 8000 pharmacies across the UK.
Here are the tactics we used to secure the cash to start our business so as to encourage other budding entrepreneurs to step out in confidence. 
Tactic One –
 

Take Part in Incubator Programmes.

From participating in the program we validated our idea, grew a team and raised funding – all essential parts of a tech startup.

Incubator programmes (sometimes known as accelerators) give new entrepreneurs the skills and training they require to be successful. Often ran regionally, they can take a variety of forms – from intense, 10 week programmes, to schemes that last for years, they aim to provide new entrepreneurs with the support they need in the early life of their business.

Our incubator programme] opened our network to investors, provided us with office space and mentors who challenged us on assumptions we had. Even a small thing of learning how to pitch provided invaluable as we raised our funding round."
Tactic Two – Seek Out Private Investors.
We hustled hard and looked opportunities within our own networks. I believe a valid investor was someone who not only had money but could contribute value to our business. It was a case of kissing so many frogs to find a prince but it proved worthwhile.
Private investors can be a godsend for startups. A good investor can add huge amounts of value to your new business – and that doesn't just mean money. Investors also come with experience, skills, and contacts, all of which can be hugely helpful to a new company.
We have two investors – one who is in the pharmacy technology space and second who is a software veteran. We have benefited more so than just having access to their money.
Tactic Three – Sell Business Equity.
Selling equity is the public form of seeking private investment. Here, you auction off small parts of your business in exchange for an amount of capital. 
There are many benefits here. This method of raising capital provides a rare opportunity to add funds to your business without incurring long term debts. More, it automatically builds you a support system among your shareholders, whose financial success is tied to yours.
However, this method is not without its disadvantages. Selling shares in your company can increase the complexity of what may otherwise be routine business processes. For instance, shareholders may want a seat at the governance table, given they have a right to have their voice heard. They will require regular updates on the progress of your business, which can be very time consuming. More, they will want a return on their investment, often through a share of your profits. This can reduce the amount of capital in your business in the long run.
Tactic Four – Take Out Businesses Loans.
Business loans can be a huge helping hand to a young business. While investors may require continual briefs and updates, managing a loan is as easy as managing a ledger. Around 50% of new start businesses are approved for a loan by banks or lending agencies, with an average loan varying between $20000 and $80000 in the US. 
Entrepreneur Magazine lists several reasons why you should consider a loan – For example, having found a business opportunity that outweighs the possible debt, being able to purchase new inventory, or the ability to build capital. But they also suggest a list of questions to ask before applying – How much do you really need? Can you pay it back? Can you gather it from other sources?
Conclusion.
There are plenty more ways to raise money for your new business than what we've just outlined, but for us these proved to be enough. We have now been operating successfully for three years, with bright prospects, including an ever increasing client base and an expansion into mainland Britain. 
Using the tactics that we have laid out here can help your startup to follow in our footsteps towards success.
Jonathon Clarke is 

a qualified pharmacist with experience across hospital, community andacademia sec

tor. Michael Budden is a web and graphic designer. They developed Locate a Locum together when Jonathon discovered first hand the struggles of finding locum work. Both are based in Belfast, Northern Ireland.