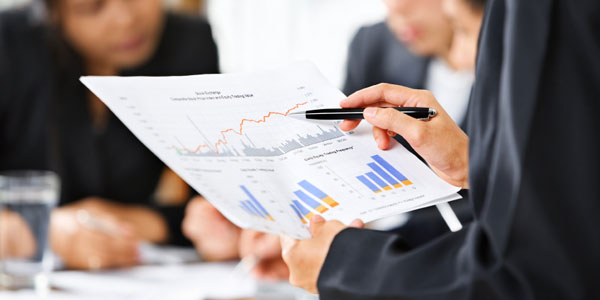 Every day, more and more businesses are discovering the value of the internet. As millennials continue to drive the consumer market, it's becoming harder for small businesses to keep up with all the market trends today while trying to achieve sustained growth.
Multinationals and major corporations have the resources available to them to build a strong brand and reputation to help them grow. However, small businesses face a lot of competition and challenges along the way.
That's why small businesses need to prioritize market research before venturing into business, launching new products or introducing new services. Here are four reasons why market research matters.
1. Helps Build a Healthy Customer Relationship.
As a small business, a loyal customer base helps grow your brand, especially through recommendations. Ensuring that your customers know that you consider their needs is beneficial. For instance, conducting a tablet survey can be helpful as it enables you to collect critical consumer data to help you make wiser decisions. Surveys and other tech-based research techniques are crucial in building a healthy customer relationship. Customers also feel more at ease if they can provide feedback without your staff interfering with the process.
2. Helps Maintain Your Relevance.
One of the vital objectives of a business is to make a profit. Nevertheless, remaining in the industry for longer is even more attractive. To acquire this level of brand recognition, you need to constantly reinvent yourself. Market research enables you to correctly predict the direction of the market and understand better what consumers are looking for, so you can fill that gap.
If you're a small business or budding entrepreneur taking up different roles, including marketing, branding, selling, and creation of products, then you have to understand that multitasking is a key virtue in running a business. However, it is easy to get distracted and sidetracked. Research enables you to focus on the end product and your objectives ensuring you remain relevant.
3. Ensures You Stay Ahead of Your Competition.
The dissemination of information is symmetrical, thanks to the internet. An Entrepreneur article on how technology is changing e-commerce, notes that personalized customer experience is growing, and the only way for small business to stay ahead of the competition is to constantly be in the know about what's going on in their market. If your competitor outranks you on Google and other social media platforms, this is not good for your business.
Market research enables you to evaluate your target audience and come up with strategies that can help you outgrow your competitors. By also analyzing what your competitors are doing better than you, including branding, packaging, and marketing strategies, your small business will be in a better position to create a marketing plan that resonates better with your consumers.
4. Reduces Your Risks.
Market research also involves testing your products before their actual launch dates. Smart businesses know that consumers are constantly shifting brands, so knowing who to target and the right time to do so is crucial for any business that wants to reduce risks. Giving out your products as samples and also testing out different advertising techniques is all part of market research. This ensures inclusivity in your marketing strategy.
While taking risks is part of business, some level of risk is unhealthy, both to your business and customers. According to the Guardian, conducting proper research enables you to make worthy decisions leading to financial success, especially in the long term. It informs you of the risks that are worth taking for the business against those that have the potential to financially bankrupt you.
The Bottomline.
Conducting in-depth research on the market, competition, consumers, and the future is paramount to the success of any business. Utilizing market research strategies that help you collect, analyze, and store data for evaluation is important. The data you collect directs the direction of your business, ensuring it stays relevant and profitable.