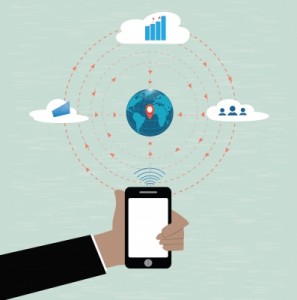 Ever since Apple launched the new iOS 11 update, the iOS app developers have sought out new and interesting ways of incorporating the latest technology with the iOS app development. If you ask the workers at an iOS app development company about the shifting of iOS app development trends, they will tell you that a lot has been changed since the beginning. Almost all of the latest business trends are relying upon iOS software to develop new ways for introducing their services to the consumers in the most innovative way ever.
An iOS app development company will have the following latest iOS app development trends included in its list:
1. Core ML.
The fine-tuning of devices has never been this easy until the introduction of Core Machine Language by Apple. This new iOS app development trend is basically a straightforward way of generating Swift or Objective C language. The businessmen who want a secure and low power consuming on-device model can make use of Core machine language.
2. Internet of Things.
A great rise in popularity of IoT has been observed in big brands and companies. The GPS based sensing technology is an achievement of IoT. It is helping businessmen to create more interactive apps which are inter-connected with another through devices for better performance.
3. Augmented Reality.
After the storming popularity of Pokemon Go among the users, the businessmen have learnt the importance of adding extra interactivity into their apps.  AR and VR are the future of Ios app development and many iOS app development companies are devising new ways and means to incorporate this technology into smartphones. It is estimated that AR and CR will generate revenue of $200 billion by 2020.
4. Apple Homekit.
Home automation is the future prospect of the recently introduced Apple HomeKit. This SIRI incorporated technology is here to centralize all the smart devices in a home. The developers are looking for methods to develop an iOS app which will connect the smart home devices into the Apple Homekit.
5. Cloud integration.
After years of critical research and repetitive testing, the newest businessmen have finally concluded that Cloud Integration and Cloud Computing is going to benefit them a lot in their business. Increase storage, low costs on hosting, continuous processing, streamlined business operations and large scale retention of users are some of the ways by which Cloud computing can increase business profits.
6. Apple Pay.
Soon after the recognition of rising demand of booking things and making payments online, it introduced Apple Pay. This virtual Apple wallet lets you make secure online payments, book flights and hotels and make online appointments- all in a virtual, cashless way.
7. Artificial Intelligence and SIRI.
Apple is continuously introducing new features in its most favorite contextual learning and AI supported SIRI. This voice assistant not only offers GPS code for text messages but also lets you scan QR codes as well. The introduction of more and more AI features in SIRI can lead to the development of matchless business apps.