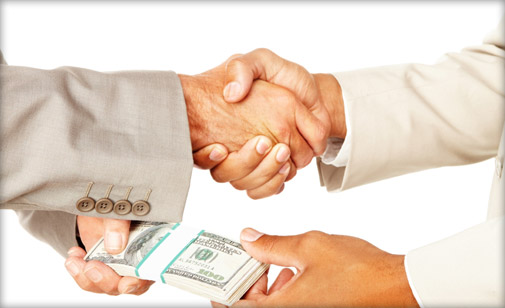 Peer to peer lending can be remedial in situations where borrowers need access to fast cash. It can either be used to buy a car, consolidate a debt, begin small business or for any other purpose. Some borrowers are afraid of the lengthy bank procedures this is why they prefer peer to peer loans that could be the right solution in most of the cases.
It can also be a great opportunity for people who are looking for innovative ways to invest their money. An investor in such schemes can earn passive income reducing the overall risk.
What is peer to peer lending?
Peer to peer lending connects the borrowers and lenders via an online platform using complicated computer algorithms. The personal loan amounts may vary from $5,000 to $40,000. Higher amounts may even be available under certain circumstances. The terms and conditions differ from case to case as well.
Peer to peer lending began approximately ten years ago. MyInstantOffer.com is where borrowers can go through reviews of certain lending places and get better insights into whether this form of loan is right or not.
Pros.
It can be attractive for borrowers to get a small personal loan through peer to peer lending. Investors can add this type of loan to their portfolio to make their investments diverse and reduce risk potential.
However, it is important to consider some of the pros and cons before considering this type of loan. Here are the major pros of peer too peer lending:
The application process is pretty much simple and easy.
The interest rates are low compared to conventional forms of loans. The interest rates are fixed and there are no hidden fees.
Your identity remains hidden as well.
The loans are unsecured and there is no need to provide a collateral such as the title to your car or home.
It is flexible form for lenders as well where they can either be individuals or institutions.
Lenders can diversify their risks by providing different loans rather than investing in stocks only.
Peer to peer lending is a win-win situations for both lenders and borrowers. This is one of the major reason behind its ever-increasing popularity. From lower interest rates to flexibility, there is a lot that peer to peer lending has to offer.
Cons.
However, there are some drawbacks as well that must be taken into account. Peer to peer lending doesn't only come with a multitude of benefits. Here are some disadvantages that borrowers and lenders must consider:
Having a bad credit means getting stuck with high-interest rates which can be costly in the long run. It is better to have a good credit history before you apply for such loan.
You might get into trouble if you are not able to handle peer to peer loans properly. Given that these loans are unsecured doesn't mean they do not need to be paid.
Peer to peer lending is not a scheme that will make the lenders rich instantly. It binds the lender for the time period of term they have committed to. During this time period, the loans cannot be sold.
The risk to lose all the money for lenders still exists.
The bottom line.
The initial question whether peer to peer lending is the right choice differs from case to case. From a general perspective, it can be said that such form of loans are beneficial to the public at large given the pros above. However, there are some drawbacks that must be taken into account before applying for such loans.