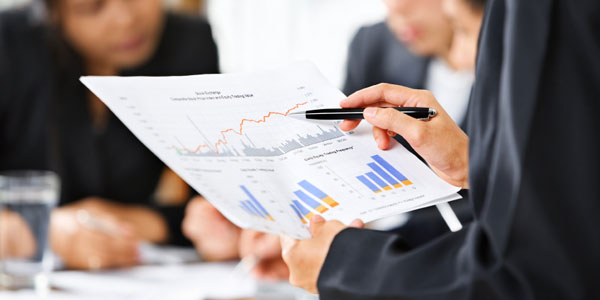 Startups typically launch with one product – or perhaps a line of related products. But very rarely does a company enjoy sustained success over a number of years with a single product. At some point, there's a need to diversify the stream of revenue.
McDonald's doesn't just sell burgers. Apple doesn't just sell computers. Microsoft doesn't just sell an operating system. Name a successful company and they almost certainly sell multiple products.
For example, McDonald's went from selling burgers and fries to selling burgers, fries, milkshakes, wraps, and more. Apple went from selling computers to selling computers and streaming music (among other things). Microsoft went from selling software to selling software and developing one of the world's premier gaming systems, the Xbox.
Whether or not it's immediately obvious, there are ways for your company to diversify its revenue stream moving forward – and you need to make it happen. If you're unsure of where to start, the following suggestions may help.
1. Offer a Complementary Product.
"Why does Home Depot offer fertilizer and fertilizer spreaders — and place them next to each other in its stores? Why does Best Buy display phones along with the stylish covers that go with them? Why does your server at Applebee's bring the dessert tray to your table after you've eaten your entree?" As entrepreneur Tim Parker explains, "They know that if you're in the mood to spend money, you're likely to shell out a little more if the right deal comes along."
One of the best ways to diversify your revenue stream is by offering complementary products that go with your core products. Not only does this give you an opportunity to close more sales, but it typically leads to larger transaction amounts. This organically maximizes efficiency and lowers costs associated with marketing and advertising. 
2. Offer a Complementary Service.
Just as you can offer complementary products, you can also sell complementary services to your customers. You'll see this a lot with home service companies.
Mid-Atlantic Door Group, Inc. is a good example. As a leading Overhead Door Distributor, they mainly sell and install garage doors. However, they've also expanded into garage door repair (which couples nicely with the core product).
If you spend enough time thinking about your own products, you'll probably realize that there are opportunities to offer complementary services. Don't ignore the chance to diversify. 
3. Sell Knowledge.
For some businesses, there's an opportunity to sell knowledge. This is especially true in situations where the company sells a creative product or service – such as wedding flowers, artwork, or handmade clothing.
While you don't want to cannibalize your own sales, selling a course, delivering talks at speaking engagements, and hosting in-person workshops all offer great income earning opportunities. 
4. Push a Membership Program or Subscription Service. 
Subscription services are really popular right now. Even if you operate in an industry that doesn't traditionally operate on a subscription business model, there may be an opportunity for you here.
For example, let's say you run a business that sells organic household cleaning products. While you maintain a traditional ecommerce storefront, it's often hard to accurately predict income from month to month. By offering a subscription service in which customers can sign up to have products automatically delivered to their doorstep at regular intervals, you can increase revenue and make it more predictable.
Membership programs offer similar benefits. You can sell a membership to your website or blog and offer "premium" benefits that other customers don't get. This gives you some steady month-to-month income and has the dual benefit of increasing customer loyalty over time. 
Never Stop Evolving. 
A business isn't meant to be a stagnant entity. As the marketplace evolves, so should your company. One way you can respond is by diversifying your revenue stream through the introduction of new products and services that appeal to your consumer base.
Are you willing to move in this area?