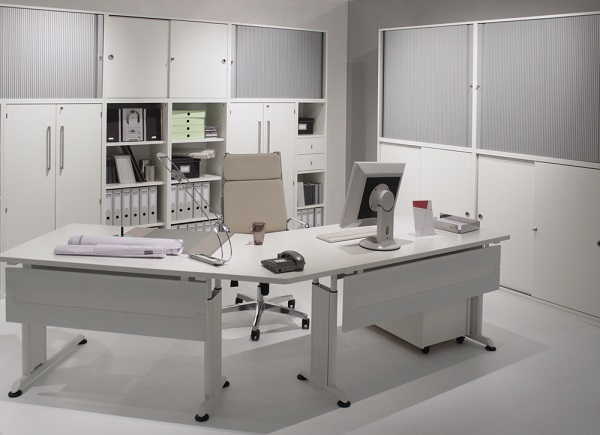 Workplace can contribute a lot to the productivity and efficiency of employees. Many small businesses are operated from home only. These less structured spaces are needs to be organized in an orderly manner for better business results.
Studies have suggested that creating the perfect home office space is instrumental to every business regardless of their nature and operations. It is a reflection of comfort and design. Nevertheless, here are some tips for creating a practical and a charming workplace that can make you want work more with better productivity and efficiency.
1. Focus on functionality.
The desks, shelves and storage area is not meant for appearance but to serve some sort of functionality. Before investing in the furniture, consider what items are needed. Look for beautiful and functional items. Having a speakerphone is always a good idea. Furthermore, also make sure the existing décor sets in with rest of the theme. Artistic pieces can be placed in an innovative manner. However, never compromise functionality in order to enhance visual appeal of the area.
2. Have a good view.
Position of the desk counts a lot when it comes to enhancing concentration and focus on your work. Place it in front of something rather than just facing a blank wall. Windows natural light is probably the most ideal thing to see in front of you. However, windowless spaces can take benefit of a pretty picture hanging in front of the desk. Having a good view makes you more comfortable and creates a desirable environment to work within.
3. Master technology.
Offices do not work without technology in this day and age. Even though computers and other technological accessories can be beautified more, those cords can be hid. Make sure the equipment in not placed in a messy way. The cord mess must be eliminated by organizing each and everything.
Additionally, upgrading to the latest technology is one idea to create the perfect home office space. It doesn't only improve functionality but contributes to the aesthetics as well.
4. Work on comfort.
A lot of time needs to spend on developing better comfort in the office. One of the easiest and simplest ways to work on comfort is buying a good ergonomic chair. The market is full of ergonomic chairs. You can choose it accordingly. However, make sure that the chair is not cozy enough to make you lazier. Ensure that the desks are comfortable as well. Also invest on other aspects such as climate control.
5. Light.
Light can play an important role in creating the perfect home office space. Having as much natural light as you can be energizing and healthy. It brighten ups the office and the mood as well. If possible, pick a room that has the most exposure to natural light. Otherwise, focus on having good artificial lights that brighten ups the area properly. It can have a significant impact on the quality of work being done