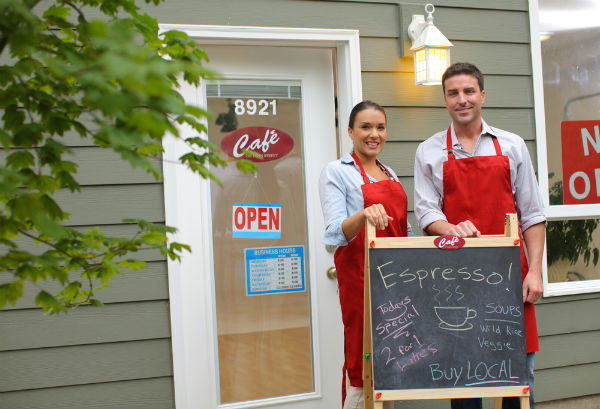 With more and more businesses choosing to go digital, brick-and-mortar stars are searching for new ways to improve their own sales and traffic. Despite the movement towards online shopping, plenty of customers still prefer shopping in-person at actual stores. This is good news for physical store owners with the right strategy for making the most of these customers! If you want to stay competitive in this fast-paced market, you need to be willing to grow with market changes.
Here are tips for improving your physical store traffic in 2018.
Know Your Customer.
The first step to success in any business, whether it's in-person or online, is simply knowing your ideal customer. Not every business is designed for everyone. You should know who you're designing your store for if you want this person to actually visit your store. Can you see your ideal customer shopping in your store? How do they like to make shopping decisions? Do they expect state-of-the-art technology, or would they prefer conventional styles? Knowing your customer on an intimate level is the first step to improving your traffic!
Shopping in Comfort.
Shoppers can buy just about anything from the comfort of their own couches nowadays. To compete with this, you need to make sure your store experience is as nice as possible. People should enjoy visiting your store, and it shouldn't feel like a chore. Think of how you can improve the comfort of your shoppers. Could you install USB chargers so shoppers can charge their phones easily? Could you offer a coat rack or umbrella holder for cold or rainy days?
At the very least, you should be able to offer wifi and seating to guests. Wifi is a great way to show you've arrived in the modern age, while lounge seating gives guests a reason to stay even longer! You can even go above and beyond by offering free refreshments like water or tea. These little changes aren't hard to add to your store, but they'll keep customers coming back again and again.
Host an Event.
Events are yet another edge in-person stores have over online shopping. Hosting an event is basically impossible online, but at a brick-and-mortar store it's a great way to reach new customers. Your store doesn't have to just be retail space. It can also function as fun event space! Host events in your store that speak to your target audience! If you have a book shop, host a weekly book club or host local authors for readings. If you run an upscale fashion boutique, host a fashion-themed party or wine tasting. There are so many event options for stores, and you can even co-host with other local favorites.
Having a big event means celebrating your current customers while reaching a wider audience. Everyone likes to feel like they're a part of something special, and events bridge the gap between selling and fun! You'll make a big impact on your community while creating dedicated shoppers.
Know When to Renovate.
With so much competition for buyers dollars in today's market, you need to know when to bring in the big guns. Sometimes your current retail space isn't cutting it with shoppers. You need somewhere that really impresses your audience so they choose you over the leading online competition. No matter what type of renovations you need to make whether you need articulated boom lifts or new retail space altogether, you should bring in an expert to make sure you're back up and running in no time.
The Rise of Brick-and-Mortar.
Despite what the rise of technology might suggest, brick-and-mortar is not dead. Even big-name companies like Amazon are turning the focus back on the physical store. Having a physical store means having a way to connect with customers directly and really target the guest experience. As long as you're proactive about bringing in new guests, you'll see your traffic rise! Follow the tips above to boost your own store traffic!