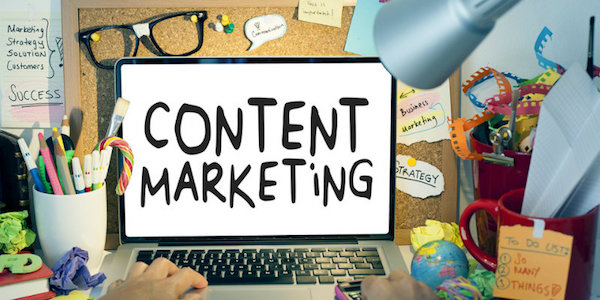 Good B2B Content Marketing is not new in the world of marketing, especially with the emergence of more and more distribution platforms, each needing signups, and consistent postings to become a relevant source in your content strategy.
However, marketing nowadays is not a one-man show, and in most cases requires an entire team that operates behind the scenes, from different time zones, ensuring constant project attention and management.
Creating  successful B2B content marketing campaigns that connect with certain tailored audiences require extensive research, incredible writing ability for textual content, knowledge on visual content (i.e., videos, how-tos, infographics, etc.), and not only the means but also the correct methods to distribute in order to maximize exposure.
Some relate content marketing to PR and will even use them interchangeably. Whatever you do, do not follow suit with that cue because while yes, the two complement one another, they are not the same thing.
PR or public relations typically involves events, activities, causes, or products and are meant for short-term gains. This is where content marketing comes in, as it tends to focus more on continuous results that drive growth across the entire organization. With everything involved in content marketing, exactly what is the job of a content marketer, and what makes them so diversely skilled?
Content Marketing is 24/7 and Needs Several Skills.
Anyone who is in or has dabbled in the marketing field knows that a majority of all marketing efforts come from the content produced, when and how it is delivered, and what impact said content had on the company. Digital Marketing Agencies, tend to hire content specialists, that are capable of managing multiple tiers of content at a time and who work seamlessly with marketing and SEO coordinators to ensure a successful content marketing strategy.  Just to give you an idea of only a handful of tasks handled by content marketers, here is a basic overview of 4 jobs that a content marketing agency perform:
Content Strategy: This is where the magical powers of extraordinary planning, SEO, and marketing meet your business. A content strategy is only one aspect of a successful marketer's job that provides a clear outline of curation, creation, and distribution, which should result in growth through conversion.
Content Execution: Even the best, most eye-catching and expertly crafted content is meaningless unless the right channels have access to it. It's like having a super awesome speedboat with all of the perks and features, with no engine. Cool to look at, but unless you go and bring people to where it's at, then no one will know how awesome it really is. The distribution and creation of great content are still only a few tasks of a content strategist, but unless properly executed by a knowledgeable team, it is not beneficial.
Content Integration: Looking to make your content strategy more successful? Okay, so you have an amazing product or service, your testing campaign was a huge success, but no one is biting on what you're offering.
Why? Planning, creating, and distributing content is not enough these days to gain quality leads. It's all about timing. Not only where your ads and content is seen matters, but also the time of day, event, or instances when it is delivered also plays a huge part in the customer journey. Since the new funnels are no longer linear, content must be tailored to match every entry into the sale funnel by properly integrating it into and onto the proper platforms and channels to maximize its effect.
Content Promotion: Okay, you have a killer content strategy, you've started execution of developing and creating the content, and you have found the best channels and times to post, release, and publish your content, so now what? Promote! Content promotion is another huge factor that plays into the success of a winning content marketing strategy. Placing your content, ads, and other promotions in the right areas, sending the right message, at the right time, make content promotion a tricky task. Sure you could shovel out lots of money and simply out buy the competition, or you can do it the smart way and have a content marketer implement the right content promotion strategy for your business. When success is at stake, trust an expert.
Three Keys Points to Creating a Successful Content Marketing Strategy.
If you thought a content marketing agency only had to curate content, then guess again. The multi-facet tiers of content marketing make it impossible for just one person to handle by themselves. There is literally not enough time in the day for a single content marketer to complete all aspects of a content strategy, without outsourcing to a vetted team of knowledgeable experts to form a seamlessly unstoppable well-oiled machine. In order to succeed at content marketing, you need to hire internally or outsource, evaluate your winning team, and deploy a wide range of techniques and strategies to maximize client results.
Why B2B Content Marketing Needs a Team, Not Just One: Hire a Quality Team.
It's no secret that a good content marketing agency will have their own team. Sure, chances are you'll only see or speak to one person, but that person has hired a team of expert freelancers to ensure your job gets completed on time and how it's supposed to turn out. If your internal team is feeling overwhelmed, there is no shame in outsourcing, whether you are going offshore or nearshore, a solid B2B content marketing team, will hire what they need to make sure their job is successful.
It Takes More than One to Make a Team: Functional and Seamless Teamwork.
What makes a strong B2B content marketing agency? For starters, the ability to seamlessly integrate into your existing marketing team or forging one of their own is one great characteristic when dealing with a professional marketing agency. If you are expecting your Head of Marketing to be able to handle everything that content marketing involves, then you will quickly be met with poor quality, missed deadlines, and suffering sales. It is simply too much for one person to handle. A team can address certain aspects through compartmentalizing tasks according to skills. Having multiple team members skilled in different areas increases the quality, productivity, and end results of your project. Instead of using a "Jack of All Trades," to do everything, have them build your successful B2B content marketing strategy, by creating a well-rounded team, capable of knocking out every part of the project with total control.
Content Marketing Requires a Toolbox.
If you haven't read it enough, a content marketing agency is not a one-man show! They have teams of experts in different areas, which is why they are essential to any marketing campaign. A skilled team uses a mix of proven tactics and techniques to ensure your content gets views, clicks, and drives other metrics through going beyond your single social media platform and publishing on a wide array of publications and other industry or niche popular platforms to ensure maximum visibility. Efforts tend to focus on guest posting, paid promotions, contributing to well-known venues, etc.
No matter which side of the fence you are on, B2B content marketing can only be successful when you have an internal team or have sourced a good content marketing agency to make sure your content delivers what it should: RESULTS.