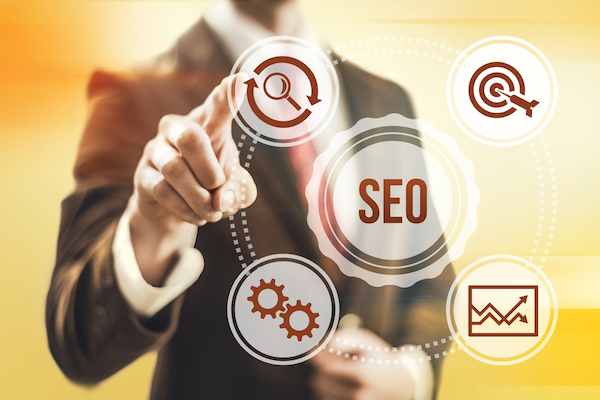 by Robert Harden, founder of PDX SEO
Content marketing is a broad term. It includes all of the digital assets that a business owner uses to put their brand on the radar of potential customers. It can include everything from blog writing to video content, podcasting, social media posts, and Google ads. But what a lot of people miss is that it must work hand-in-hand with SEO (search engine optimization). Many business owners think the two terms are separate. But if they do not function together, you will not get the results you want.
What is SEO?
SEO is the technique of creating content that will be noticed (and ranked) by the search engines, primarily Google. Without ranking, many people will miss your content. Some of these people may want what you have to offer. The proper use of keywords, high-quality content, and relevant links is all essential to this process.
You should never use "black hat" techniques such as keyword stuffing to achieve this, as this only results in your site dropping in the searches. But carefully planned SEO is essential to the success of your site and content. Think about how you are going to communicate the key elements of your message in a way that also appeals to the technology.
How SEO and Content Work Together.
Content marketing and SEO should complement each other in a way that allows you to market to your target audience using SEO techniques for Google while providing rich content for people. In other words, you should strive to please both search engines and individuals when you create content. This rule is valid for both blog articles and media such as videos and podcasts.
No matter what type of content you are creating, you should think about whether it has enough relevant keywords, links, and metadata in the content to get picked up by the search engines. But you also need to keep the content rich with information that will appeal to the critical audience.
Please Search Engines and People.
In other words, when you create content, think about how you are going to get the search engines to notice it first. Then consider how you will keep actual people reading or engaging with your content once you get them to your page. When these two things work together, you will create a winning piece of content that both search engines and people will love.
Only by using an integrated approach, using various forms of content on many channels, and utilizing both rich content and SEO-friendly elements, will you see your site grow from an unknown entity to a well-known brand.
What about Google?
Google still rewards high-quality content over any other aspect of your content. When creating your digital assets, you should think about how you can create something of value to your target audience with every piece of content you create.
Practice these techniques and focus on creating rich content first where keywords flow naturally from the text. Then you'll see a big difference in your rankings.
Robert Harden is a digital marketing consultant and founder of PDX SEO. He has helped many local and national businesses increase their visibility online. He is interested in online marketing, business development and entrepreneurship.