by Jennifer Fortney, President of Cascade Communications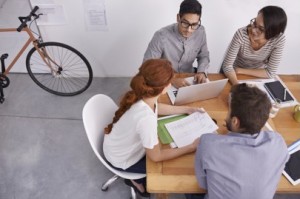 For most of my 20+ year-career, I have worked with small businesses, startups, entrepreneurs and inventors, and I have seen the power public relations can have on these businesses.
For example,
I watched as a client, working out of their basement, began earning $1MM in revenue and moved to a corporate office and warehouse within a few months of their first big media hit. And, growth snowballed as additional media stories came in.
I've seen a small retail store triple its business in under 18 months, reaching annual sales goals by Q2 and doubling up on staff with one media introduction.
I've watched a pet startup attract buyers from major pet stores as a result of 70 media stories I achieved for them in one year.
I've seen an entrepreneur take a $.40 hair tool and earn more than $1MM in a few months
There is no doubt that public relations (generating positive media stories) can be impactful to your startup, and here's why:
1. Public relations is the one and only marketing tool that can build credibility for your startup.
Journalists spend years, even decades, on their beat, making them experts on the topics they write about. So, when we see someone we perceive as a trusted expert mention a company, product or service we're 10 times more likely to buy it or at least click it to learn more.
Maybe a customer hasn't seen the story and finds you through search. Once on your website, seeing media logos representing the media that has reported on your company, has a subconscious effect that triggers a customer to dive deeper, learn more and can even tip a questionable buyer over the edge.
2. Drive sales.
The media has a credibility that you can't buy or create using any other marketing strategy. A journalist's endorsement of a company is a powerful testament that people see, read, and listen to. It drives traffic, and, if your website is successful in making an emotional connection with customers, it assists in driving sales.
The examples above are proof of PR's capability to communicate, encourage engagement and connection with a company. The more people see you, the more opportunity you have to generate sales.
PR's role is to drive traffic to your storefront (digital or brick and mortar). It's up to your website to finalize the sale, so it's important that all of your marketing messaging and telling of your company story is consistent.
3. Builds automatic positive perception.
Perception is the only thing that matters to your business and it matters to everyone – customers, vendors, investors, employees, media, everyone.
Perception is the way a person feels about your business. And it's everything.
Media will decide if they will interview you based on the strength of your story and the look and feel of your website.
Investors love to see press releases and love to see actual stories even more. It gives them hope that their investment was a good bet, or maybe you're worth betting on.
Vendors love to see stories because it means you will bring them more business. They perceive that you will become a longtime partner, and pay your bills on time, which means they will work hard for you, even turn around projects faster when demand increases.
Employees' perception of your company is crucial. After all, they are the ones with the most interaction with customers. If they perceive that the company is growing, that they will keep a job, then they will work harder and better to ensure that customers are happy and contribute to growth. Media attention excites employees, reinforces their job security and future with your company.
Typically, a customer's first touch with your business is often through media stories. For consumers, perception, the way the feel about your company, is a driving force in their choices to learn more, engage and buy. It is a key part of the customer experience and they are making judgements and setting opinions about your business throughout the Purchase Process – from learning to education and Purchase to Post-purchase.
If they perceive a media story as favorable, your product or service as something they need, they will go to your website to learn more.
Is your website put together well? Does it convey what you are and do?
Does your product or service meet their needs?
What do they perceive as the value of your product or service?
Does the value meet their idea of price?
What is their perception of your company customer experience?
Does the product or service meet their expectations after purchase?
Their perception is the most important at the end of the day because it equates to revenue.
4. Makes advertising more effective.
You've achieved the media story, so how do you use it to further build credibility, reputation and a positive perception? Amplify it!
Thanks to social media outlets like Facebook, it is easy to utilize a link to a news story on your startup to create an ad, allowing you to amplify to all kinds of new customers, even begin the branding process with those who are seeing your message for the second or third time.
Just the perception alone that a perceived trusted news source has written a story on the company can be enough to encourage consumers to "buy now".
Also, scratch media's backs. Be sure to post on social media a big thanks @ reporter @TV @magazine for the story. After all, they're doing a lot for your business, you can return the favor.
5. Increases search rankings.
Finally, companies love PR for its ability to increase search results, especially for people who don't know they're looking for you until they find you. If you are able to achieve stories in larger, branded publications like a USA Today, because these sites are considered High Authority Links, they will pop up first when searching for widgets with your company's story.
Moreover, these media will almost always include a link to your website in the story, creating a "backlink", which has also been shown to help increase your search visibility, as well as traffic! The trick is that these backlinks should be authentic, meaning don't hire someone to go out and spam the same article content all over the web. Google actually hates that.
Finally, press releases. In all honesty, I rarely use them anymore to communicate with media – I write a custom story pitch – however, they are valuable, again, to search. These press release distribution sites get a lot of traffic, mostly by people posting content, and they offer tools to promote content directly to media, which also sends traffic back to their site – the more traffic, clicks, the higher ranking. So, it's easy to see how someone might find your press release through searching for widgets and then follow the link back to your website.
Any content you can create – blog, social posts – about your positive PR can also be searchable, so share it!
6. It's affordable.  
Sure, social advertising doesn't seem like it's that expensive, but those little amounts add up, because for advertising to work to build branding, you have to do it a lot; constantly. You can't do it once and expect tremendous traffic. It's ongoing, forever and over many platforms.
Meanwhile, PR, as mentioned, brings the power of credibility to the table. Credibility that makes your advertising more productive.
To keep it affordable, work with a small, boutique agency that understands how to prioritize for results using a small budget. Or, if you have the time and desire, you can learn to do-it-yourself, which makes it all but free, earned media!
Jennifer Fortney is President of Cascade Communications, a boutique, virtual PR and marketing communications company in Chicago, and author of "Pitched: A Simple DIY Guide to Public Relations for Small Businesses". In her 20+ year career, she has worked with top Fortune 500 companies and a wide variety of small businesses and startups across the country, generating millions of media impressions.