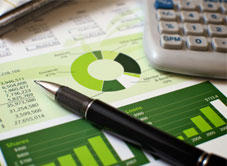 The future is always uncertain, and no matter your age, it is always worth being prepared for any eventuality. There are many things you should consider which might affect you in the future, from putting aside money to grow your business prospects, to needing money to support a family.
On top of this, while the possibility of retirement might be something which is far from your mind right now, it is not just people over the age of fifty-five who should be considering what might happen when they finish working. It is important to invest in your future, in order to minimize the likelihood of experiencing financial difficulties later on.
Here are a few things you may want to consider in terms of investing in your future:
Building savings.
The first step in building a more secure future is to set aside some money. Saving money allows you to store up funds over time, so that you will have a lump sum available to you in case of emergencies, or for when you no longer have a regular income.
It is important to work out your finances and determine exactly how much you can comfortably afford to save each month. You can then move a portion of your income into a savings account as soon as you receive your paycheck, rather than waiting to see what you have left over at the end of each month. Eventually this will become routine to the point where you won't notice a deficit in the amount of money you have available to spend each month.
Making Investments.
Investing will use the money you have put by, to generate a larger revenue: this will help you to meet long-term goals which may not be possible to fund using your current savings, and also help you to maintain a comfortable lifestyle into retirement. If you are unsure as to how to manage your investments yourself, companies, such as Blooom, are available which can manage your investments for you.
Continuing to make good investment decisions into your retirement will also mean that you can continue to earn even when you stop working. However, it is important to understand the risks when investing, and ensure you are fully informed about all investment opportunities before you part with your money.
Insurance.
It is important to prepare for every eventuality, and making sure that you have comprehensive insurance which covers a range of different possibilities will keep you secure and put your mind at ease. Insurance can be bought which covers anything from medical bills, to loss or theft of items, and car insurance. You can also get life insurance, which would provide money to your family if anything were ever to happen to you, and cover is even available to insure parts of your body which are important to your career. For example, if you are a mechanic and work with your hands, you could insure your hands so that if permanent damage were to result in you being unable to work, you would be financially secure.
It is easy to get caught up in the here and now, but the future is never that far away; try to be prepared for anything, and ensure your financial security.