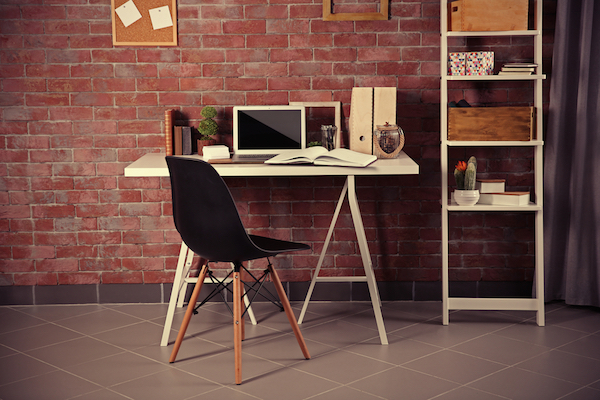 All businesses start from somewhere. Having an organized and complete workplace is essentially important for productivity of the employees. However, businesses tend to have a lot of things and many of them forget a number of obvious gadget and accessories.
From having the right ergonomic chair to the perfectly placed desk, it is imperative to maintain a workplace that contains all the technological equipment that is needed for optimal operation.
Nevertheless, here are the most essential pieces that every small-scale and large-scale businesses need in their offices:
1. Laptop.
Days are gone when offices had desktops for each of their employees. Laptops have become a norm now and desktops will soon get obsolete. It is useful to grab a laptop instead which is not only portable but easier to handle. As a business owner, there is a lot of movement and even employees find themselves moving around the road. There are a lot of presentations to give. This is why laptops are the most important gadget for every office.
2. Noise cancelling headphones.
Being in a noisy office can affect your work productivity and it's something that you can't do much about. But, you can surely avoid this situation by avoiding the hectic noise going around you and adopting a calm and mindful silence. There are many ways to cope with a noisy office and noise cancelling headphones are considered to be one of the best, among them.
There are lots of options available in the market that comes with high quality and great features, and the prices of them are really affordable. For example, the award-winning engineers at xFyro audio created the most advanced pair of noise cancelling earbuds on the market, bringing next-generation technology today's active listener to help block out unwanted external noise.
3. Printer.
Even though we live in a technologically advanced era where most of the work is done through emails but there is still need of printer in an office to print out all the important documents such as invoices. Getting one good printer is essential for all sorts of businesses. We live still in a time where the importance of paperwork is immense and this is why every type of business needs a printer with good specifications.
4. USB drives.
Every business needs to store their important documents on a number of storage devices. However, some important documents needs to be transported to other devices. This is why it is imperative for all businesses to have sufficient USB DVD drives to carry out this work. These gadgets make it easier for businesses to conduct their digital operations. Business files and folders can be moved from one device to another without any hassle associated. This is why it is a must-have for all offices.
5. Shredder.
As mentioned above, paperwork is essentially important for all offices, especially for law firms. Offices are likely to deal with sensitive documents on regular basis such as bank transactions, customer details and company cards. This is why shredder tool is a necessary equipment to possess. It is vital to dispose of all the paperwork properly. It is an inexpensive equipment to buy which will give all the business owners peace of mind.
6. Electronic safe.
Even though a lot of transactions are carried out through banks, some offices deal with money on regular basis which makes it necessary to have an electronic safe in your office. You also want to make sure that hard-copies of customer details are kept securely. Such safes can be used to protect the valuable documents and access it easily whenever you need them. Given the variety of electronic safes these days, business owners have a lot of options to choose from.