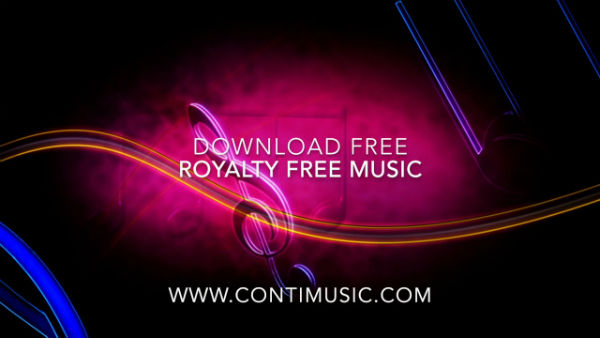 Are you a fan of making videos? Is it something needed for school or work? Are you into blogging? If your answer is yes for such questions, you're also aware that there are a lot of elements needed when you wish to make the video more effective. Apart from the perfect shots and skillful editing, it's also important to have the right sounds. It's not just the actual audio. You have to plan for music and sound effects. It won't be as entertaining as you hoped it would be if this specific thing is missing.
The problem is, music and scores placed in every video should be owned by you. If not, you'll be subjected to copyright laws. And there's a potential that you'll be sued for using something that's not yours and you didn't ask permission for. If you choose to purchase it, you'll also pay for the music, which can be very expensive for the average individual. All of these can be very stressful for any video editor. But you can make this go away with Royalty Free Music offered by ContiMusic.
What does it offer?
Unlimited download. You'll have the convenience of downloading any music or track you want to use. This way, you won't have to worry about how you'll place the track in your video and edit it when needed. The good thing about the options you have is it's constantly updated. So every time you log in, you'll be able to see and hear new tracks. If you're not able to find the right choices, it's good to have new choices to use for the different needs. There's also no download limits per day.
Copyright music. You're free from any stress that comes with the copyright laws and rights of ownership. Every music you'll hear from the site is directly composed by their team. And you'll have free access to everything and use them for personal needs or for commercial purposes. Many businesses rely on their services for their marketing and advertising needs.
Only 1 license needed. In most cases, there's a need for you to have a license for every song you wish to include. With their service, you only need one. This one license will be your free pass to all their services, their tracks, and all of their music. And with that, you're free to do what you want with their music as well.
What do you need to do?
You need to choose among the different packages they have. One is to pay for one-time need and download. The other is a full-time membership with their website for an entire year. This gives you the reigns and the rights to fully utilize the music available without any restrictions. If you're thinking of being serious about what you're doing, this is considered a very worthy investment for anyone.
Music creates the environment and atmosphere for every scene. Without it, the whole thing is just bland. You can make something so serious very funny, if that's what you're aiming for. There's just a need to choose when to insert the right score for each scene.