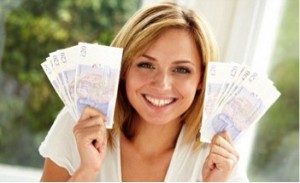 Congratulations on taking the big, scary steps to starting your own business! It'll be hard, but it will also be worth it.
While you're working on starting your new business, money can become a little sparse. Seen as you'll be spending a lot of time and money on beginning your business, you're going to need some kind of income that doesn't take you away from your own work.
Still, you can't spend all your time at this job as most of your time needs to be spent on your start-up business. Hence why these three part-time jobs would be well-suited for your situation, we hope they help you on your journey to successful business ownership.
1. Freelance content writer.
You can start writing content for businesses that require articles, website page content or infographic content. There are tons of free sites that connect freelancers with businesses that need their service.
Plus, it doesn't have to be writing! If you're a great photographer or graphic designer, you can sell these services online too. Just make sure the business you are offering your service to is trustworthy and legit.
Most freelancing sites will check the business before allowing them to contact you for your services, but it's always safest to check yourself too. Looking at other freelancer's reviews of working with them and checking out their website to see if it looks legit, are two things you should do before accepting work.
2. Waiter/waitress.
A job that almost everyone has done at some point in their life is waiting tables. It's a great part-time job to have because there are no strings attached to working at the restaurant or bar.
You just turn up on your shift, do the work, hopefully get a few tips and head home. No one's going to expect you to go the extra mile for a waiting job because there's not much else to do, apart from being friendly to customers and delivering a great service.
Which is perfect for people who don't want to go down the waitressing or waiting career.
3. Uber driver.
Places like Hire-Brid cars offer eco-friendly hybrid cars that you can use for your Uber services. As long as Uber accepts you and the car is an Uber approved PCA car (with fully comprehensive insurance) then you're all good to go!
The benefit of working part-time for Uber is that all you need to do is pick up people and drop them off. Simple.
You don't have to wait around in the car like a taxi service. Although it is similar to a taxi, it offers you much more leniency.
Have you been a part-timer before?
What part-time jobs have you picked up that made all the difference in making money while starting up a business? Tell us about your experience with part-time jobs.
Maybe you have some great advice for people who have never had a part-time job or some warnings for people who are looking into beginning freelance work.