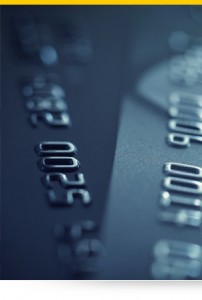 No one business credit card is right for everyone, but the Chase Ink Business credit card provides many options that work well for many businesses. When you apply for and choose a business credit card, there are a number of factors you will need to look at to determine what is right for you.
Asking the right questions means you will get the solution that is right for how you will use your card, the way you want to invest in your business, and the potential benefits of each card. Here are some questions to ask yourself.
Am I Okay with Paying an Annual Fee?
To activate some rewards programs related to some credit cards, you will be required to pay an annual fee. For many cards, this makes sense. If you use the reward programs properly, they will more than pay you back for any fees you have to pay up front, even annually.
However, this is where it is important to look at the rewards program and your business. Do you use the type of rewards offered, and do you spend money in the categories where you get the most rewards?
Fortunately, Chase Ink Business Credit Cards offer both cards with an annual fee and ones without. The difference is the types and amounts of rewards you earn.
Will I Use the Rewards Program?
While both types of Chase Ink Business Credit Cards offer rewards programs, they do differ in the type of rewards they offer and the categories you can earn them in.
For instance, the Chase Ink Business Preferred card offers a program where you'll get 3 rewards points for every dollar you spend in 4 small business-friendly categories: travel, shipping, search engine and social media advertising, and communication like cable, phone, and Internet service purchases. This card carries a small annual fee of $95.
The Chase Ink Business Cash Rewards Card offer 5% cash back on the first $25,000 you spend at office supply stores and on cell phone, landline, Internet and cable TV services each year. Also, you will get 3% cash back for the first $25,000 you spend at gas stations and restaurants. Spending beyond that will still earn you 1% cash back for every dollar you spend on your business, with no limit on earnings. This card has no annual fee.
The best place to redeem the Chase Ink Business Preferred rewards is the Chase Ultimate rewards program, which specifically rewards travel. So if you travel a lot for business, especially internationally, this may be the card for you.
The Ink Business Cash Rewards card on the other hand simply offers you cash back with no annual fee. This can be better for you if you are a domestic startup and travel very little, but spend in other business categories.
Do I have Big Purchases to Make?
The Ink Business Cash Card offers you one of the longest and best introductory rates of any business credit card: 12 months at 0% interest. This means you can make that big purchase you have been looking at and provided you can pay it off in 12 months, you are basically using Chase money for free while earning rewards.
Depending on your credit limit, you can also use either of the Chase Ink Business Credit Cards to pay monthly recurring expenses and reap the rewards while you are doing so. Internet, cable, phone, and other communications costs are regular expenses and you might as well get rewarded for paying them and investing in your business, something you are already doing.
How do I want to Invest in my Business?
The Chase Ink Business Credit Cards are both excellent choices for a number of reasons and reaping the rewards and investing them back in your business and the things you already do is a wise way to not only build your company credit, but to reach other business goals.
The flexibility of these cards lets you get materials you need, pay bills on time, and still earn rewards and cash you can use toward other items. While often credit cards are regarded as a liability, they can be an asset to you and your company if used properly.
Selecting the right funding and the right credit card for your business can be a difficult decision. There are many cards out there issued by many reputable financial institutions, and each has their own incentives and rewards programs.
The Chase Ink Business Credit Cards might not be right for everyone, but their attractive rewards programs, interest rates, low or no annual fee options, and other benefits make them the right choice for many small businesses. Check them out for yourself, and determine which one is the right business credit card for you.
Are you thinking of applying for a Chase Ink business credit card? What would you allocate your new found source of funds to? Leave us a comment in the section below.