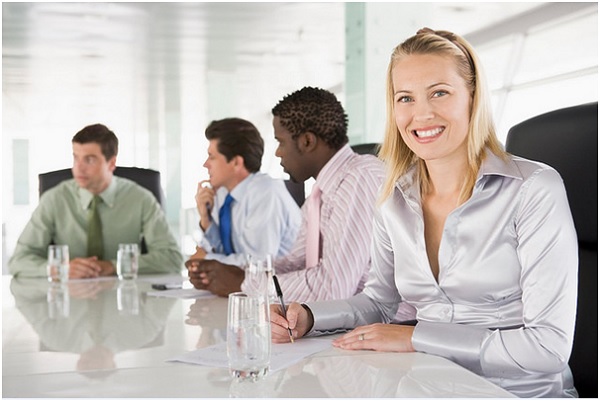 by Keith Johnstone, Head of Marketing of Peak Sales Recruiting
After speaking with many tech startups last month at the Consumer Electronics Show, the common theme among them was a desire to achieve explosive growth in 2018.  From smart cities and driverless cars to artificial intelligence, big data, CRM and SaaS, 2018 is ripe for technology companies to achieve record revenue and profits.
That is, if they have the right sales team in place…
Ahead of CES, product development teams scrambled to make sure their shiny new product was ready for prime time.  Now that it has been unveiled to media members and the masses, the time has come for sales leaders to step up to the plate.
The Q1 clock has officially started ticking. Promising tech startups are looking at sales leaders to get out into the marketplace and close deals ahead of the competition.  The company's success depends on the ability of its sales teams to deliver sustainable, predictable revenue at scale.
At Peak Sales Recruiting, we have seen seismic shifts in the industry in just the last year alone.  The building blocks of developing a great sales team have not changed – recruiting, interviewing, hiring, training and development.  However, the nuances within each discipline have modernized rendering the playbook from just last year irrelevant.
Here are 3 ways fast-growing startups build sales teams differently:
1. Recruit Tech-Savvy Reps.
While being a good salesperson requires innate skills – or what I like to call sales DNA – it is important to recruit tech-savvy reps.  In today's rapidly changing world of SaaS, artificial intelligence, big data and CRM, a firm handshake and killer smile may only go so far.  Buyers are empowered by unprecedented information, and as the divide between sales and marketing erodes, companies must hire sales reps that know how to create a seamless customer journey. McKinsey conducted six years of research and found that companies that optimize the consumer journey increase revenue by up to 10% annually. Today's best reps don't rely on their sales engineers to explain how their solution integrates or complements their prospect's technology stack. They understand their product inside and out.
2. Scientific Interviewing and Hiring.
I learned that companies are having success with a structured and rigorous interview process. One where every candidate interviews with the same set of stakeholders.  The stakeholders all meet at the end of the day and compare notes with they are still fresh. At Peak, we have always recommended that our clients create a points system based on a unique set of criteria for each role such as whether they achieved quota, motivated teammates or fit into company culture.  By hiring based on score and not feel, you will remove subjective bias.
3. Next Gen Training and Development.
Max Meadow, Principal Advisory Analyst for Brandon Hall Group, said, "That the 70/20/10 mix of training is the new standard for modern sales training.  It states that 70% of knowledge should come from actually doing an activity, 20% should come from other interactions, and 10% should come from formal learning events."
At Peak, our experience aligns with this philosophy. Our clients who have state-of-the-art onboarding programs that offer a hands-on approach rarely are dissatisfied with the hire. The Aberdeen Group surveyed more than 200 companies, and those with a comprehensive onboarding program scored significantly higher profits and employee retention, productivity, and satisfaction. The first 90 days of a sales rep's employment is a critical time. Each week should be mapped out to ensure that a new hire is trained on the product or service, the target market, ideal customer profile, and the selling approaches, systems, and tools to be leveraged. Territory and account plan development should also be used to gauge learning progress and knowledge retention. If your sales managers don't have the resources necessary to ensure that a comprehensive onboarding program is in place, be prepared for ramp-up times and turnover to increase.
Keith Johnstone is the Head of Marketing at Peak Sales Recruiting, a leading B2B sales recruiting company launched in 2006. Keith leads all marketing activities and has successfully grown revenue and lead volume every quarter. He plays a key role in driving Peak Sales Recruiting which leads the industry with a success rate 50% higher than the industry average, working with a wide-range of clients including boutique, mid-size and world-class companies including P&G, Gartner, Deloitte, Merck, Taser and others.