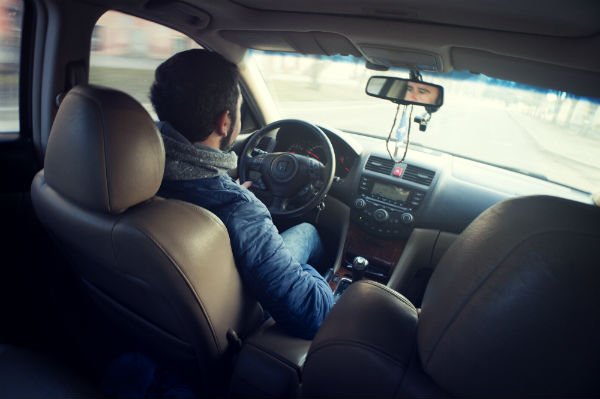 Gone are the days when we use to get self-driven car facility in one or two cities within India. The self-drive car is a concept of the west that has been started in India with the new startup companies. Moreover, finding conformity that delivers anticipated, standardized and affordable services is no longer an issue. Proves to be the best options for all your weekend trips, these are the best rental services that is admired by the travelers.
Availing its services in the number of cities within India, these are proved to be the best ways to explore your country. Adapting according to the market needs and customers demands these online platforms avail with the luxurious car services. Covering all major cities such as Delhi, Mumbai, Bangalore, Hyderabad, Goa, Jaipur, Chennai, Pune, Mysore, Udaipur and others it is one of the flexible and the most admire services that offers you the complete traveling ease and personal comfort. This car service proves to be the boon to those who love to travel throughout India.
Let's give a look at the best and the most admired car rental services in India.
1. Zoom Car.
Availing a range of car services from Tata – Nano to Mercedes it offers over 20 + vehicle options to its customers. Offering self-drive services across 24 cities – Bangalore, Mumbai, Pune, Delhi NCR, Hyderabad, Chennai, Chandigarh, Kolkata, Ahmadabad, Coimbatore, Jaipur, Ludhiana, Mangalore-Manipal, Mysore, Vizag, Nagpur, Kochi, Vijayawada, Surat, Siliguri, Lucknow, and Guwahati and others it is one of the best self driven car service in India. Its flexible packages allot with you with your desired cars for the Hourly, daily, weekly, or monthly rental options. Further Savioplus as a reliable source for getting working Zoomcar Coupons & promo codes. The service is accompanied by the free fuel, insurance, and taxes. Further follow three simple steps for using this rental services:-
Download the Zoom car app; select the desired car, location, and time span for your trip.
Upload your driver's license before making your booking start your time and then zoom off after completing the pickup checklist.
Return the car to the same location and fill the return checklist after a happy trip!
2. Myles Cars.
Myles car that is owned and managed by Carzonrent, it is India' one of the most appreciated company. Owns it network in over 21 Indian cities, it avails it services for minimum 2 hours to even months. Launched in 2013, this Delhi based online platform is avail in all metro cities. Admired for its car sharing and car rental services, Myles offers its customers with the affordable range. Downloading its mobile app will let you make your ride in just four simple steps. For booking your car you just need to follow 3 simple steps-
Find the nearest Myles location.
Select the car of your choice.
Drive around and enjoy yourself.
Opting more than 38 car models and over 250 locations, this flexible platform provides you with an opportunity to enjoy with your loved ones.
3. Ola Cabs.
Operating under trade name Ola, this transportation company was founded in 2010. Expanded its network over 110 cities this company owns over 600,000 vehicles. Offering services like Ola Share, Ola Micro, Ola Mini, Ola Prime, Ola Auto, Ola Rentals, Ola Outstations, Ola Lux, Ola Bike share, and Ola Pedal. Ola which avails you with the car rentals and self-driven car service is one of the most preferred services in India. The perfect way to travel through your travel needs. Availing its customers with the mesmerizing packages that start from minimum 1 hour and are extended up to the time of 12 hours or number of days. Verified drivers, an emergency alert button, and live ride tracking are some of the features that we have in place to ensure you a safe travel experience and let you enjoy your ride with complete security at the lowest fares and luxurious options. Whether you are planning the family trip or for a small get together, these coupons for Ola will bring you big discount every time.
4. Let me drive.
Another admired car service within India that provides you with the options of the self-driven car or the driven cars at your doorstep. Avail you with the cars for hourly, weekly or monthly basis. The best part is they don't charge you with the hidden charges, you are provided the car at your doorstep and fast security refunds. Further, its mobile app lets you enjoy easy booking and notifies you about the discounts and coupons that let its customers save money or enjoy their best packages.
Easy Steps to use the app:
Register at Let me Drive.
Setup your Pickup location and your Destination.
Select the date and time of your trip or travel.
Click on whether you want to drive the car or want a car with driver as it avails you with both the option.
Select the car as it offers the number of options and compare prices, look at the various features and specification.
Request, Pay & Confirm.
5. Avis.
One of the global companies that are ruling worldwide, the avis is operating in over 136 countries. Offering cars ranging from Audi to Honda, this online platform operates in over 19 cities within India. Serving worldwide it has been the ruling name in the market. Being ranked third as the car rental agency, Avis was founded in 1946. Further offering you with the best rate guarantee, it's easily accessible mobile app keeps you updated with the discounts and offers that are offered to its customers.