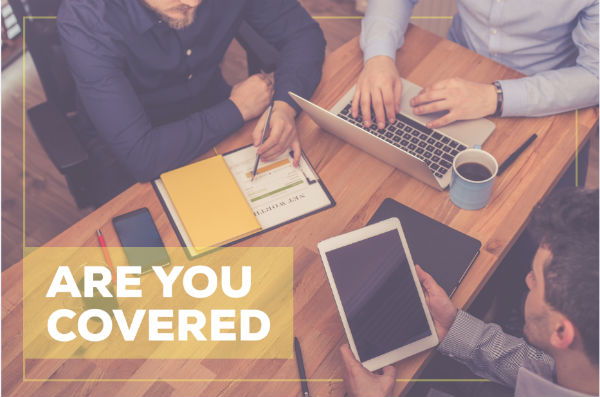 Liability insurance is the term used to describe a range of insurance policies that protect a business or individual from being sued and held liable for injury, negligence or malpractice. Some common forms of liability insurance include Cyber Insurance, employer's liability and workers' compensation. These forms of insurance can cover legal payouts and costs, in the event that you are found liable for an adverse event.
Business owners are exposed to a range of liabilities, any of which can subject their assets to substantial claims. Therefore, even though liability insurance is optional in most cases, it is strongly recommended for all businesses.
There are three forms of liability insurance:
Public liability
Professional indemnity
Product liability
Public Liability.
Even the most careful businesses run the risk of injuring someone or damaging something during the course of operations. Public Liability Insurance covers your legal liability for claims against you for injuries to another person or damage to their property. You can usually choose whether to take out public liability insurance, but in some situations it might be compulsory. For example, in certain public events and facilities.
Public Liability Insurance is the most common form of insurance taken by small to medium sized enterprises, as well as large businesses. Despite this, many businesses fail to understand the importance of  having public liability insurance and face exorbitant penalties for any damages they may cause to their clients and customers.
If you work with clients or customers, have visitors to your premises, or manufacture products; public liability insurance is your best defence against costly personal injury or property damage claims.
Examples:
A person slips on a wet floor in your business and breaks their leg in the fall
A member of the public walks past a construction site and is hit by a falling piece of metal, causing injury
A participant in a fitness trips on a loose floorboard in the studio and injures themselves
Contaminated smoked salmon causes a salmonella outbreak
Professional Indemnity/Liability Insurance.
Professional indemnity covers a variety of insurance products that protects you from the financial risk of being found negligent or below the duty of care. This includes injuries that you or your business operations have caused to third parties. Professional indemnity  is critical for those who may be held legally liable for the injuries of others, especially medical practitioners and business owners. Forms of professional indemnity include:
Malpractice Insurance: Malpractice insurance, also known as professional liability insurance, refers to the reimbursement of compensation paid when a professional's conduct falls below the standard of care.
Errors and Omissions Insurance: Covers inadvertent mistakes or failures that cause injury to a third party. It is important to note that liability insurance will only cover parties against mistakes, not intentional or reckless acts.
Product Liability Insurance.
Product liability insurance is a must for any business that involves manufacturing products for sale. Product liability insurance protects the financial interests of an individual or business in the event that a product causes bodily injury or property damage to others.
The product to be insured may be virtually any type of goods sold to businesses or the public. The amount of cover you need to purchase depends on your business activities and the products you sell.
Types of Claims:
Product liability claims are typically based on one of the following:
Manufacturing or Production Flaw: Involves claims that a phase in the manufacturing process created a defect in the product which has made the product hazardness.
Design Defect: Involves claims that the product's design is inherently unsafe. designed the saw, the company failed to ensure that the guard would remain firmly in place.
Defective Warnings or Instructions. Involves claims that the seller failed to provide adequate instructions on the proper use of the product, or that the seller failed to warn buyers of the product's risks.
Liability Insurance is a specialist product and should be arranged through an insurance broker with expertise in this area. Consultation with a trusted insurance broken can help to mitigate your risks and minimise what can be a significant financial impact on your business should the unexpected happen.