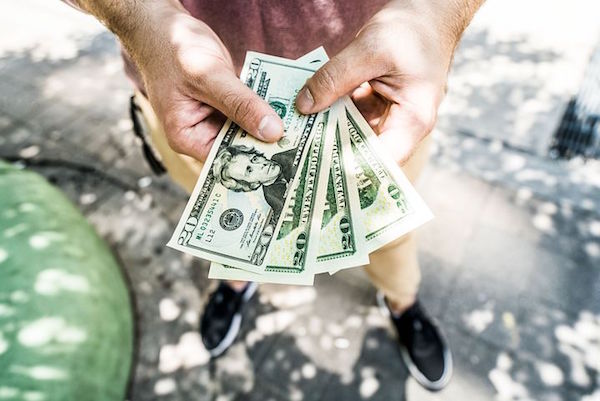 According to a Pew Research study, millions of Americans use title loans every year putting their vehicles at risk of repossession. Varying from state to state, title loans can be unregulated, which increases the potential for high interest rates.
A new start-up in Fort Lauderdale called Titlelo Title Loans is on a mission to change that. Titlelo is a title loan company that specializes in providing honest and personal service to make the title loan process more comprehensible and beneficial to borrowers. According to their website, their mission is as follows:
"Our mission is to enhance the transparency and affordability of title loans by tailoring each experience to the client's needs and offering direct information about lenders, terms, and fees."
Here are some reasons why Titlelo may have a competitive edge over other lenders in the market:
Their service employs financial experts that can understand the needs of borrowers and match them with the right lender. Depending on the situation of borrower, Titlelo finds borrower a lender that perfectly complies with their requirements.
Titlelo provides consumers with sufficient transparency to develop better trust and loyalty.
Title loans can be stressful at times due to the lengthy process and formalities. Titlelo streamlines the application process so that title loans can be granted within no time. Their online application asks for minimal information so that the process is carried out as soon as possible.
Benefits of Title Loans.
Title loans are generally beneficial for people who have poor credit history or need money urgently. Depending on the lender, the requirements for approval can be very flexible at times. Lenders do retain the possession of the vehicle title but the borrower keeps the car throughout the lifetime of loan. Borrowers can continue to use their vehicle without any additional restrictions imposed.
Challenges.
Generally, borrowers of title loans are in need of urgent cash, which is why they fail to conduct sufficient research on lenders. This results into inflated interest rates, hidden fees and even the inability for the borrower to maintain the loan.
Despite conducting enough research, some borrowers may fail to understand the complex terms and conditions of the loan agreement. This may lead to repossession. Although repossession is not as common as one would think, it is still a looming threat that most borrowers are not prepared to handle.
There is overwhelming support to regulate car title loans. According to the Pew study, although most borrowers do agree that title loans are helpful, they ultimately feel like title lenders take advantage of their situation.
How can Titlelo help?
As mentioned above, Titlelo mainly focuses on personalization, transparency and efficiency. Every borrower experiences personal attention throughout the entire loan process. From understanding the terms to forming the agreement, it is ensured that borrower is satisfied.
Titlelo works with over 50 lenders nationwide, which allows them to make versatile offers that suits every kind of borrower. This competitive advantage may prove to be a major benefit for subprime borrowers who do not have the time or means to make an informed choice. Additionally, Titlelo has created a learning center to help consumers who are new to title loans understand its laws, definition, and best practices.
Consumer rights are considered over the rights of lender when creating a contract. This ensures customer satisfaction on each step. Given the fact that title loans can be highly beneficial in emergency cases, Titlelo aims to excel in the context of lending by providing quality and standardized services.