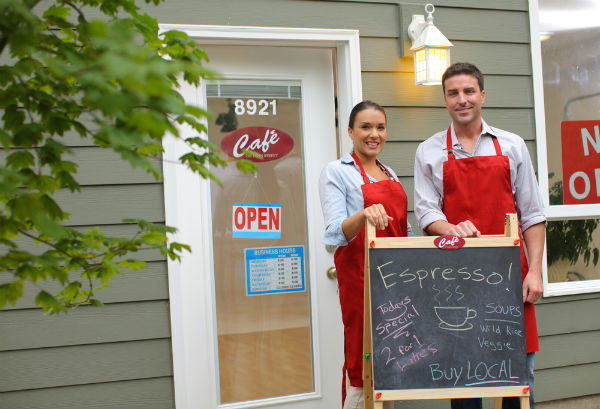 Being an entrepreneur is a tricky job. While it's fun and exciting, it can also bring many difficult challenges. You're up one minute because you launched a new product and down the next because you can't figure out why no one's responding to your call to check it out.
Luckily, there are a variety of handy techniques and strategies that will help you reach the next step and build a solid customer base. You should keep in mind that nothing happens overnight, it takes hard work and determination to grow new businesses from the ground up. It's worthwhile to devise a strategy that will make sure you hit all of your goals, with attracting new customers being your priority.
Make It Easy On Them.
By now you should have your kinks worked out and be able to offer a seamless experience to your customers. If you suspect your user experience is putting new customers off, you should go back to the drawing board and figure it out fast. Use technology and online solutions, like Cambr, to increase engagement and enhance the usability of your site. If you have an e-commerce business, then consider a digital banking option to help draw customers in and make it easy for them to go through with their transactions.
Offer A Starting Discount.
One way to attract customers is to offer a special discount for trying your business. It's appealing and will likely interest people who might not normally consider doing business with you. It gets people on your website or through your door and is a way to start building a base of clients. Be sure you're equipped to handle the increase in business if your deal attracts a large volume of people. Focus on offering a customer experience that makes them want to come back again.
Launch An Attractive Website.
Get your business on the world wide web and create a beautiful, outstanding website that will wow potential customers the moment they visit. Work out any glitches and spelling errors ahead of time to make sure you're being viewed in your best light. You should make sure you include contact information, pricing, your brand story and several images. It's also a great marketing tool if you can get your SEO strategy up and running. This way you'll easily be found when customers are searching for what your business offers. Over time, add a blog and show that you're an expert in the industry by sharing your knowledge.
Get People Talking.
One way to make sure customers notice your company is to get them talking. Do this by launching special promotions, a unique product or service and making a splash through your marketing efforts. You want it to be good buzz and not people talking because they're annoyed with your business. Once you have them raving about you, it's a good time to ask for reviews and encourage people who had a good experience to write about it online.
When you're launching a brand new business, it's vital to attract customers as quickly and efficiently as you can. Draw them in by taking action early and understanding what's going to get them interested in you. Once you have clients, remember it's your job to keep them coming back in the future. After all, you don't have much of a business without them!