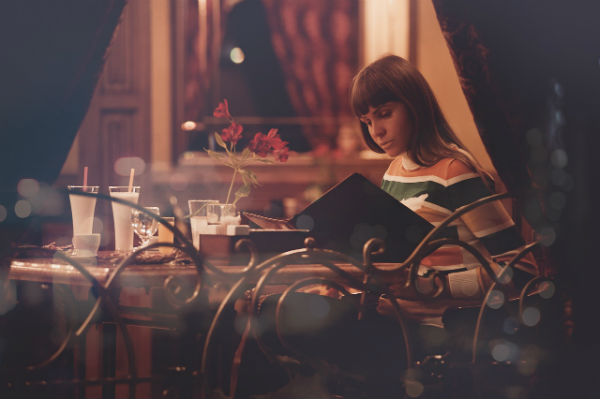 Opening a restaurant is not an easy task and takes a huge amount of skill to succeed. If you prepare, plan, and design it properly, your chances of success will be better.
Remember that people go out to restaurants to get away from home, get away from their day-to-day lives, and enjoy their meal in a different environment.
Know Your Competition.
Look around your area and see what kinds of restaurants are already there. You want to make sure there aren't many, if any, with the same concept as yours.
Learn a little bit about what the other local restaurants offer, how successful they are, how they are priced, what's on their menu, and what types of people they attract.
Be sure to keep in mind the demographics of the people living in your area. Pay attention to culture, age, and income to be sure you are targeting the right people.
Defining Your Unique Concept.
Restaurants that are different or unique will have a better chance of attracting new customers. What type of restaurant do you want to open? Do you want to open a fine restaurant or a burger joint?
Successful restaurants are often known for their signature dish. Thinking of starting a burger joint? How cool would it be to have a signature gourmet burger? You can use custom branding irons to literally sear your restaurant logo onto the bun.
Defining your concept is the foundation of your new restaurant. It will help you decide your menu, the decor, your costs, and your marketing strategy.
Location, Location, Location.
Your location is a very important factor in whether or not your restaurant is a success. You want to be in an easily accessible area with ample parking.
If you plan on opening a restaurant in a business area, you will want to make sure your restaurant caters to business people going out to lunch or even holding meetings in your venue.
If the area is a very upscale community, maybe a food truck concept is not the best idea. Make sure your restaurant concept fits in with the location.
Know Your Budget.
You will have to make sure you define what the parameters are for your budget. Don't commit to spending more money than you have.
The size of the restaurant, equipment, food costs, staff, and rent are all important financial considerations you will need to take into account. Consider opening your restaurant via cloud kitchen model first and getting traction through marketplaces such us UberEats or Deliveroo. 
Your Menu.
Deciding on a signature dish is a great first step. But what else are you going to include on your menu? Your choice of menu items will depend upon the type of service you will be offering.
Fast food restaurant menus need to focus on speed and affordability. Casual styles usually have more menu items than fast food restaurants. Fine dining establishments should include gourmet choices.
Write a Business Plan.
Before starting any business, it is important to do your research and develop a plan. This is for your own benefit and especially important if you need financing.
Most people who open a restaurant will need to get a loan or find an investor. The more details you provide to potential investors or banks, the better your chances of getting approved.
You should include details such as market analysis, licensing and zoning possible issues, competitors, projected earnings and industry trends.
Staff.
Hiring the right staff can be a challenge when opening a restaurant. You can run an ad or you can ask for referrals. Finding good and reliable help is not always easy.
Ask family and friends if they can recommend dependable people. You will need to hire cooks, support staff, waiters, waitresses, busboys, housekeeping, cashiers, and managers.
Suppliers and Vendors.
Do your research about what suppliers and vendors you will need to work with when running your restaurant. Ask around for referrals from other restaurant owners to see what their experiences have been.
Don't forget about your budget. Compare prices. You can also look online for reviews to make sure you choose the best vendors and suppliers to make your restaurant run smoothly.
Technology.
Technology is a very important part of running your restaurant. There are many new and modern technology features for integrated POS that can greatly help you streamline your payment process.
Do your research to see if there are any particular payment solutions specific to your restaurant style.
Starting your own restaurant can be overwhelming and a monumental project. However, if planned and implemented correctly, you can achieve great success.