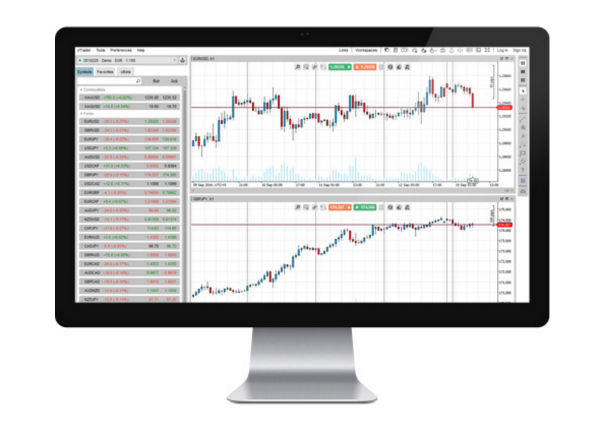 If you are hearing this for the first time, then this news will make your day. Unlike years past when investing in currencies, commodities and indices was a tasking undertaking, social trading has simplified this process, giving even the least experienced traders a chance at turning a profit.
While this phenomenon is still relatively new, there has been a consistent and notable emergence of social trading sites that are connecting people with others who are better skilled at online trading. Some of the most popular social trading networks include eToro, ZuluTrade, Ayondo, Tradeo and copyop.
Because these platforms are still quite recent, the potential of social trading is far from being exhausted. Social trading platforms transform trading by adding social elements to it, giving people in the network an opportunity to learn from other people's online trading skills. Additionally, they can share their own knowledge with others in the network. eToro alone has over 6 million people from around the globe, all learning from each other the best strategies for online trading.
The Idea Behind Social Trading.
Social trading takes advantage of user-generated content to trade currencies, commodities and indices. It uses crowd-wisdom to predict the markets, providing its users with many different community-based tools that can help them make better, more informed trades. Social trading platforms allow users to copy other users' portfolios, study their strategies and observe their performance over time to learn how they can replicate that success. Some networks even allow the copy and paste of trades among their users.
Trading Tools That Work.
Social trading platforms are not just passive platforms where people do their own digging to try and find helpful information, they also use the content that millions of their users generate to create working tools of trade. These tools have been shown to have a very high success rate, some as high as 80%. Using this approach, anyone can start trading.
Reasons Why Social Trading Works.
It is simple: learning online trading is tiring, complex and time-consuming.  Social trading allows users in a network to intuitively trade using their personal trading knowledge as well as other people's experiences.
It Gives Room for Diversity.
Nothing takes as much risk in online trading as diversification. In social trading, users can spread out an investment across a number of assets and markets.
Profitability – compared to other online trading platforms, social trading offers the easiest path to making money, especially for novice traders.
Emerging New Trading Tools.
Today, there are dozens of social trading platforms where people can exchange ideas, check out each other's newsfeeds and craft their trades in a way that makes it very likely that they will make some money. There is every indication that social trading will grow in popularity in coming years. As this happens, more tools continue to be developed that will simplify the process of online trading for everyone. With hundreds of millions of trades happening through social trading networks, there is little doubt that social trading represents the future of online trading.